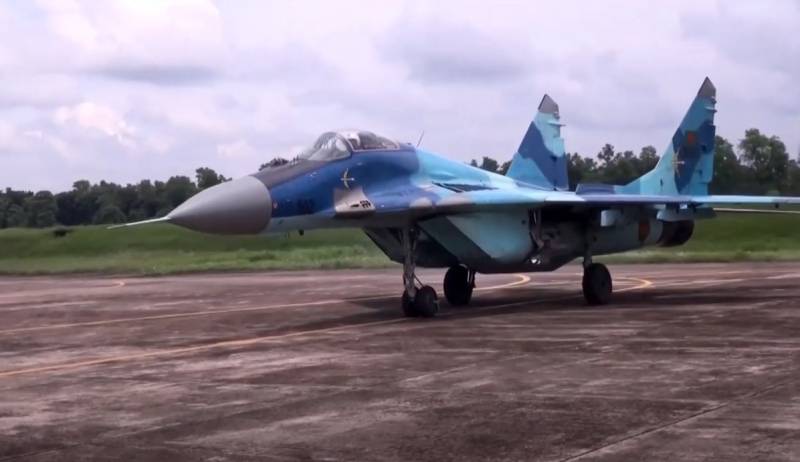 According to the budget project for 2020-22, the Ministry of Defense of Bangladesh plans to send to Belarus a second batch of aircraft, consisting of four MiG-29B / UB fighters, for intermediate modernization.
The first batch of four vehicles has already been upgraded between 2019 and 2020. The country's air combat fleet currently consists of 8 MiG-29s and 36 Chengdu F-7 aircraft.
Modernization work will bring the Bengal MiG-29s to a standard similar to the MiG-29BM of the Belarusian Air Force. The BM variant is comparable to the Russian MiG-29SMT, which is the most modern modification in service today.
- believe the Bengali military, having made a choice in favor of the Belarusian version of the fighter. At the same time, there is a more advanced modification of the MiG-29M, manufactured in the Russian Federation by a new building for the Egyptian Air Force.
The modernization will allow the aircraft to more efficiently perform tasks in the fight against air threats, as well as during attacks on ground targets
- approved by the military department.
In accordance with the Troops-2030 program currently under way, Bangladesh has already purchased 16 Yak-130 trainer aircraft (three of which were lost in plane crashes) and 16 Chinese F-7BGI fighters. It also provides for the purchase of 11 additional Yak-130 and 8 twin-engine multipurpose fighters of the latest generation. Some media outlets announced Dhaka's purchase of 8 Su-30SMEs in 2017, but the deal was never officially confirmed. This means that the tender for promising new combat aircraft is still open.