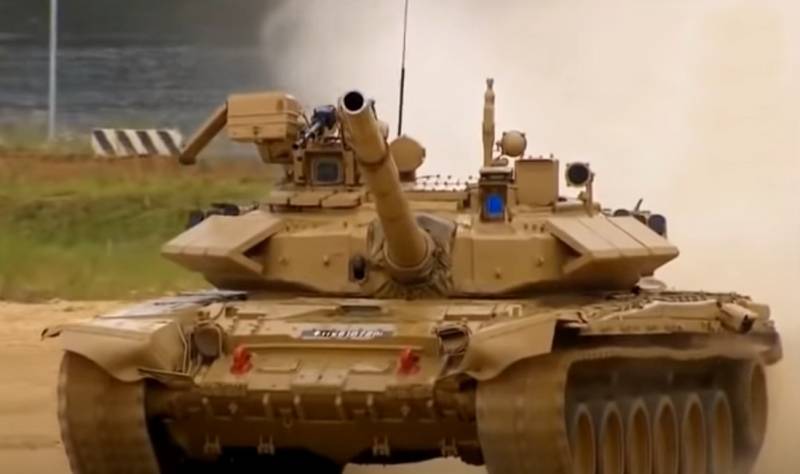 The armed forces of several countries of the world have been using impressive stocks of military equipment for a long time to replenish the fleet of visually modified vehicles designed to imitate the forces of a potential enemy. This technique is designated VISMOD (visually modified) and is used during maneuvers and exercises. It is widely known about the use of imitations in the US Army, while similar information regarding the Chinese troops is rather scarce.
New Delhi is traditionally viewed as a possible enemy in Beijing. In this regard, the PLA was in demand for an American approach in training personnel. The Chinese resource China Defense Blog drew attention to the maneuvers in the PRC of imitation of Indian
tanks
T-90, one of which was hit by a rotorcraft.
Another "fake" example. Pay attention to the angle of attack of the ATGM
- noted on the portal after viewing the trajectory of the anti-tank guided missile.
Apparently, the resource considers "fake" footage, which captures the reflection of an ATGM attack launched from an attack helicopter, elements of dynamic protection of the Chinese T-90 VISMOD tank.
Example T-90 VISMOD PLA: