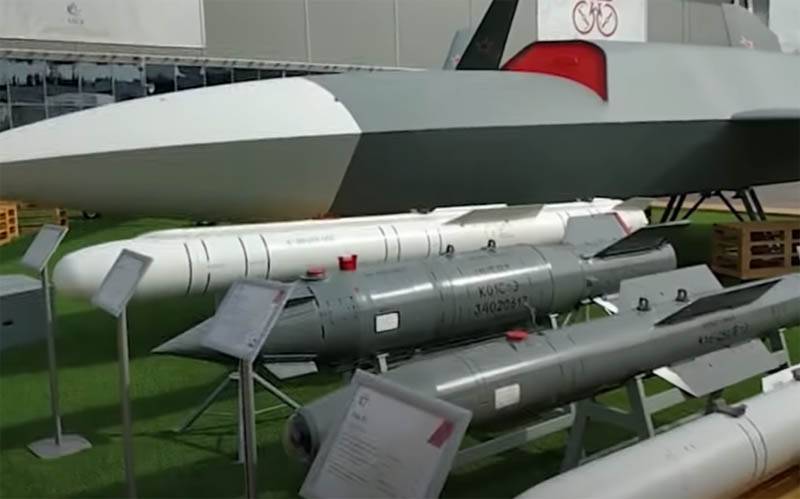 It is reported about weapons that will be able to carry and use the promising domestic unmanned aerial vehicle "Thunder".
Reportedly
TASS
, citing an informed source, the Thunder UAVs are designed to be capable of using various air-launched missiles and bombs. In particular, it is indicated that the UAV will be able to use the X-38 short-range air-to-surface missiles. Such a missile is capable of striking armored vehicles, ships and submarines (on the surface). Initially, the rocket was put into service as the basis for the future armament of promising
aviation
front-line aviation complexes (5th generation fighters).
In 2015, open sources reported the development of guided aviation ammunition based on the X-38, including the planning ones - "Thunder-1" and "Thunder-2".
It is also reported about the possibility of using the KAB series bombs on the Thunder UAV. We are talking about the KAB-250 and KAB-500 adjustable aerial bombs.
The total payload of the attack drone is about 1300 kg. Moreover, its mass is about 7 tons. The flight range is up to 800 km.
We will remind that earlier there was information about the ability of the UAV "Thunder" to use the functions of the control aircraft for the so-called "swarm" of other unmanned aerial vehicles - "Lightning". At the moment, it is indicated that such a "swarm" may consist of 10 specified UAVs.