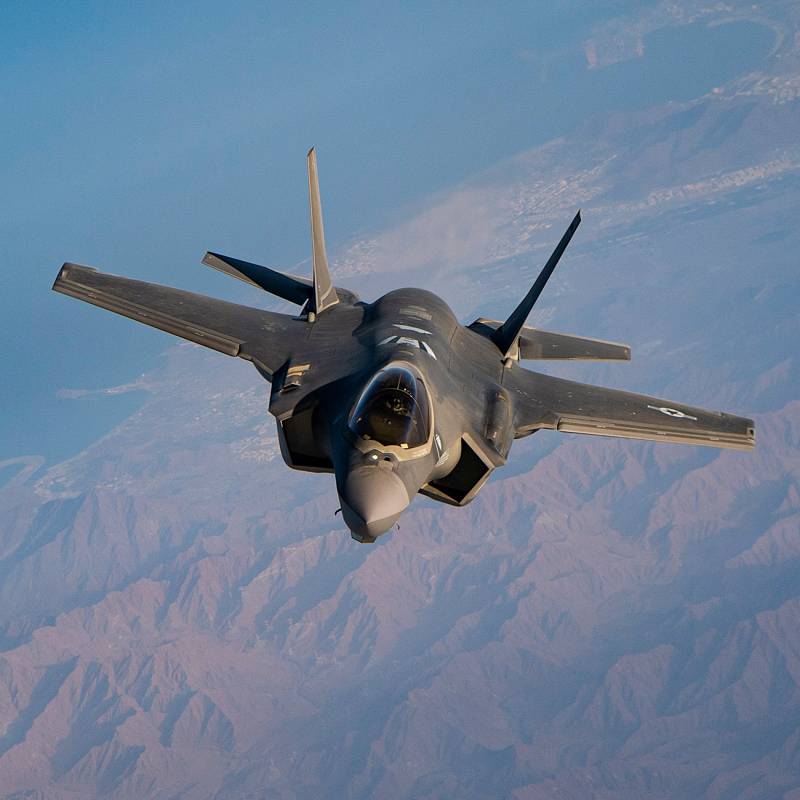 In the future, Ukraine hopes to arm itself with the latest American fifth-generation F-35 fighters. In Kiev, there is already a plan for this with specific terms and details.
The Air Force Commander Sergei Drozdov told about this to the deputies of the Verkhovna Rada of Ukraine at the presentation of the development strategy of the Air Force of Ukraine until 2035.
First, the Ukrainian Air Force is going to remove weapons from Soviet aircraft and replace them with American fourth-generation F-15 fighters or Swedish JAS39 Gripen. And the next step should be the acquisition of the fifth generation F-35 aircraft. The replacement of aircraft made by the USSR in Ukraine is going to be carried out until 2035.
Drozdov:
We expect to receive F-35 fighters.
Of course, the Ukrainian Air Force understands that the military budget for the acquisition of the latest fifth-generation fighters will not be enough for them, so they rely on separate funding for this program. According to the commander of the Ukrainian Air Force, the top leadership must understand that such aircraft are very much needed only by the Air Force of the Armed Forces of Ukraine "to ensure the protection of Ukraine."
The F-35 aircraft is produced by the American company Lockheed Martin. It belongs to the fifth-generation, low-visibility multifunctional fighters. It is important to note that now in the United States themselves they intend to revise the program for their purchases, since the cost of servicing the fighter is extremely high - 36 thousand dollars / hour of flight. Did Mr. Drozdov take this into account?