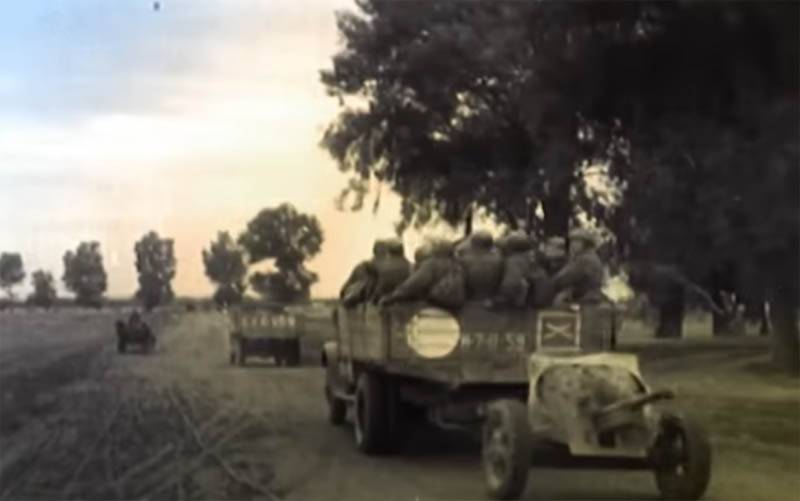 The defeat of Hitler's divisions in Stalingrad became a real bucket of icy water poured by the Soviet Union on the collective German head. Until that moment in the Reich, only rare individuals allowed themselves to say something about pacifism, and only those who were perceived as local crazy spoke about the possibility of defeat in the war. But when the whole field marshal surrendered, the first truly serious panic mood crept across Germany. And more and more people began to appear who understood that the war could be lost.
Hitler tried to take revenge. After several unsuccessful operations by Soviet troops near Kharkov and in the Donbass, the Wehrmacht took a little spirits. The "general" battle, which, according to Hitler, was supposed to regain Germany's advantage in the war and "finish off" the USSR - a battle within the framework of Operation Citadel. The Nazis planned to strike from two directions on the Kursk salient, where Soviet troops wedged more than 100 km into the enemy's defenses, and to develop the offensive.
German troops saturated the approaches to the area of ​​the future operation with heavy armored vehicles. The Red Army was faced with a difficult task - to restrain the offensive impulse of the enemy. And for containment, effective, including anti-tank, means were needed. One of the main places in such a situation was played by artillery.
Additional Difficulty - New German
Tanks
that appeared on the Kursk Bulge - tanks with reinforced frontal armor, against which not all the usual and proven means were effective. I had to make new decisions.
The story "God of War" on the TK "Zvezda" tells about the role of Soviet artillery and artillery crews in the Battle of Kursk and in the subsequent stages of the Great Patriotic War: