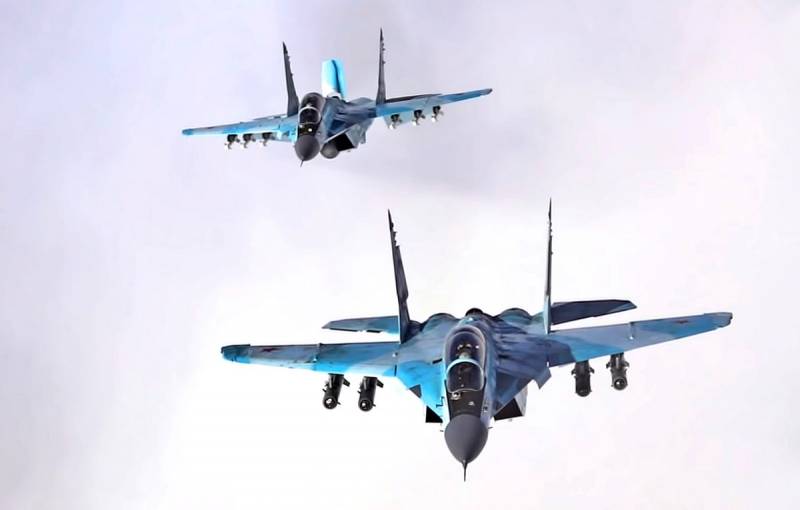 A batch of MiG-35S multipurpose fighters entered service with the Russian Aerospace Forces (VKS). This is stated in the materials of the Russian military department, published in the departmental newspaper Krasnaya Zvezda.
It is noted that the fighters were delivered to the troops as part of the state defense order, while it is not specified how many aircraft were transferred to the military. However, it is emphasized that the MiG-35S were delivered ahead of schedule.
MiG-35S planes delivered to the troops
- says the infographic.
The presentation of the MiG-35 fighter, created on the basis of the MiG-29K / KUB and MiG-29M / M2, took place in January 2017. In August 2018, the Russian Ministry of Defense signed a contract with the United Aircraft Corporation (UAC) for the supply of the first six production MiG-35S and MiG-35UB fighters. In total, the state armament program provides for the purchase of 2027 production MiG-24 fighters by 35.
The MiG-35 is the latest generation 4 ++ multirole fighter based on the 5th generation fighter technology. It is designed to destroy air targets, as well as destroy ground targets at any time of the day and in any weather conditions.
The MiG-35 is equipped with new engines with increased traction, is equipped with a refueling system in the air and is capable of acting as a tanker.
The maximum take-off weight of the fighter is 24 500 kg, the maximum load is 6,5 tons. Speed ​​- 2100 km / h, maximum traction - 18000 kgf. The practical ceiling is declared in 16 thousand meters, flight range - 3 thousand kilometers. It has nine points of external suspension and an integrated 30-mm cannon; the armament includes air-to-air missiles of various ranges, air-to-surface missiles, adjustable bombs, unguided missiles and bombs of caliber up to 500 kg.