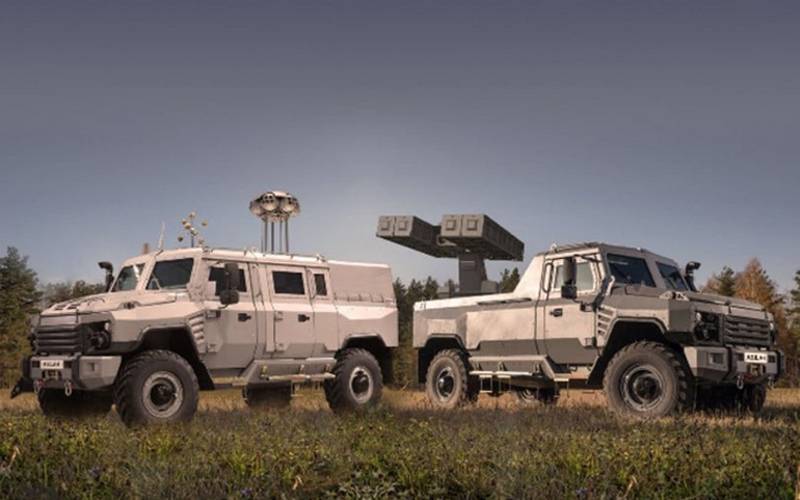 In Belarus, the development of a new anti-aircraft missile system (SAM) has begun on the basis of the ASILAK armored car. As reported on the website of the state military-industrial committee of the republic, the development is being carried out on an initiative basis.
The work on the new anti-aircraft system is being carried out by the Belarusian company BSVT - New Technologies. It is stated that the Trio air defense missile system was developed taking into account modern technologies and is capable of combating with high efficiency drones and high-precision
weapons
.
As a base for the air defense system, the Belarusian light armored vehicle ASILAK is used, on which a universal combat module with four containers for missiles is installed. At the same time, it is emphasized that the module is capable of using two types of ammunition - the 9M37M anti-aircraft guided missile and
aviation
short-range guided missile R-60-NT. The complex has an acoustic and optical target reconnaissance system.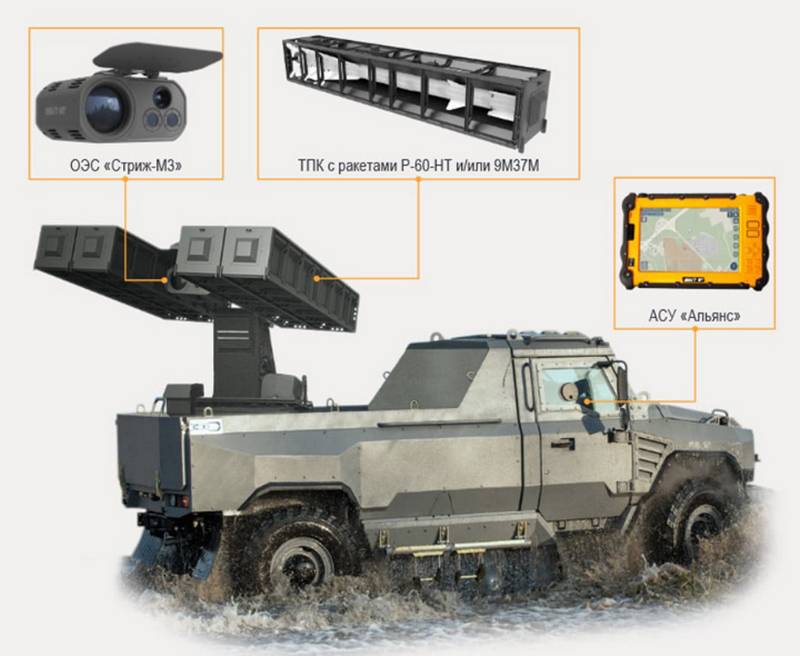 The new air defense missile system is equipped with an on-board navigation and orientation system, data reception and transmission equipment, as well as communication and control systems integrated into the Alliance automated control system.
- says the description of the complex.
The air defense missile system also includes the Sokol optical all-round vision and location system, which operates in automatic mode.
The tactical and technical data of the new air defense system are not provided.