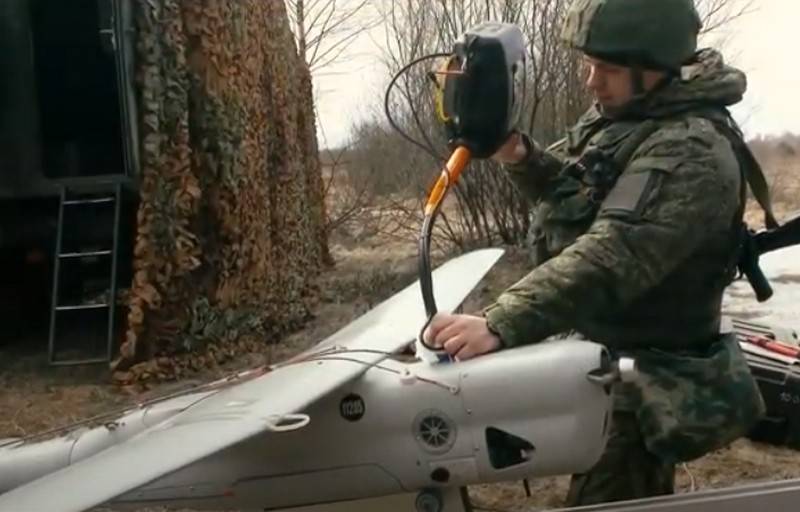 Airborne troops will receive their own unmanned reconnaissance
Aviation
... As reported
"News"
with reference to the Ministry of Defense, the military department is completing the formation of the relevant units.
The Ministry of Defense is completing the formation of unmanned aircraft units as part of the Airborne Forces. The process is planned to be completed before the end of this year, but it all depends on the pace of receipt of new
drones
so times may be subject to change.
According to the plans of the military department, each airborne or airborne assault division, as well as individual airborne brigades, will have their own reconnaissance companies
drones
. At the same time, it is not excluded that in the future the so-called kamikaze drones, capable of striking at enemy fortifications and equipment, will go into service with the Airborne Forces. Since 2018, the training of drone operators for the Airborne Forces has been conducted at the Ryazan Guards Higher Airborne Command School.
According to the Ministry of Defense, the basis of the reconnaissance unmanned aircraft of the Airborne Forces will be the domestic drones "Orlan-10", "Eleron-3" and "Zastava". They will not only conduct reconnaissance, but also adjust the fire of the artillery units of the Airborne Forces.
It is emphasized that equipping the Airborne Forces with drones will radically enhance combat capabilities against the background of reformatting the landing force into a rapid reaction force.