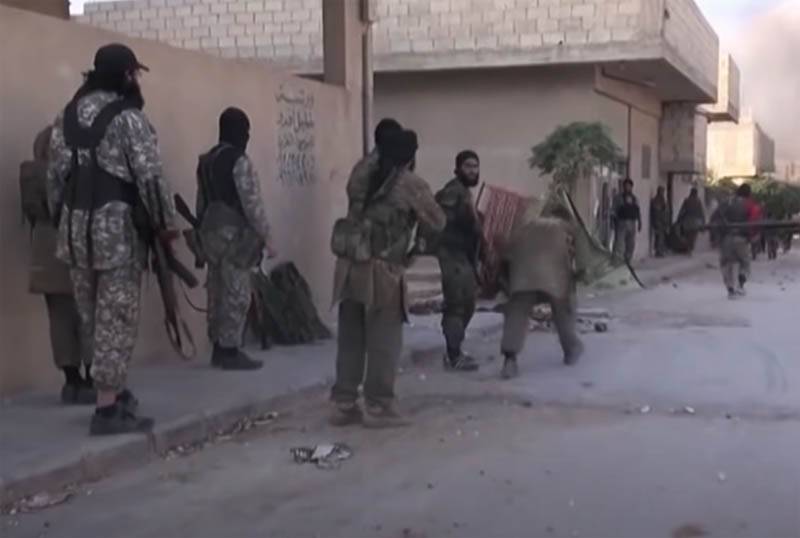 There are reports from Syria about the resumption of sabotage activities of the ISIS terrorist group (* banned in Russia) in the northeast of the SAR. The reports say that a group of terrorists was in the area of ​​oil fields northeast of the city of Arisha in the province of Haseke. Noteworthy is the fact that this area is controlled by American troops and the Kurdish armed groups they support. Kurds are used, in particular, for the protection of oil production facilities, the raw materials from which are smuggled into neighboring Iraq and beyond.
Militants of the terrorist group ISIS * staged a sabotage in the Al-Hol camp, in which American troops conduct, among other things, military training for Syrian settlers. Mostly they are Kurds.
According to the latest information, as a result of the sabotage at least two people were killed and several more were injured. In addition, the militants were able to move towards the oil rigs. It was not possible to eliminate the terrorists. They continue to remain in the indicated area. Their number has not been reported.
The ISIS members' access to the oil fields in the Arishi region and the sabotage in the Al-Hol camp clearly demonstrate the fact that ISIS fighters in these territories were early written off. Their sabotage and terrorist activities in the east and north-east of Syria have become increasingly active lately.
It should be recalled that in order to destroy a relatively large group of ISIS terrorists * in the provinces of Hama and Raqqa, an operation was carried out with the participation of a military
aviation
VKS RF. According to some reports, shock drones were also used.
The bombers struck at the zones of terrorist activity using powerful bombs capable of destroying underground infrastructure, which the militants, according to Syrian intelligence, were able to develop in these regions over the past couple of years. As a result of the airstrikes, an entire arsenal of ISIS weapons was destroyed. Now it is becoming clear from where and in what ways
weapon
could get into the central part of Syria and serve the interests of a terrorist conglomerate.