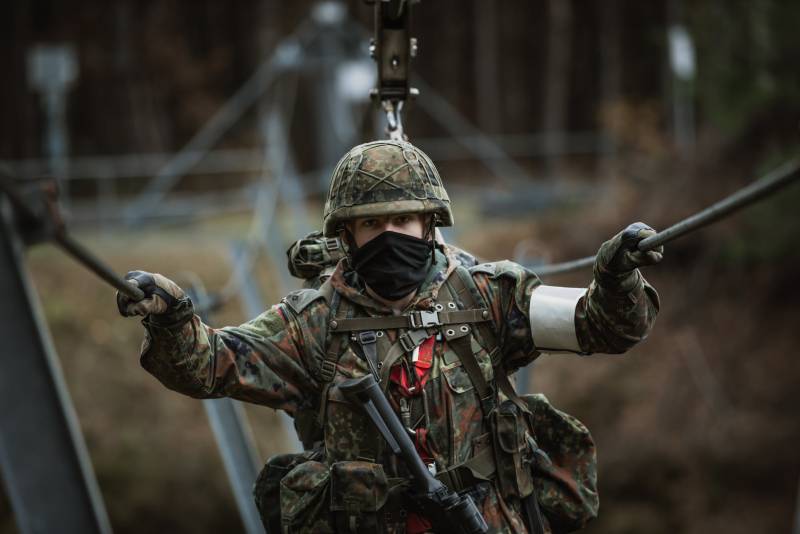 The German Institute for Economics presented an analysis that examines the financial component for the country's budget in the event that NATO commitments are fulfilled. First of all, it is about the fact that from overseas in relation to Berlin they constantly put forward claims that Germany's military spending does not correspond to the 2 percent of GDP required by the NATO charter.
At the end of 2020, it turned out that Germany spent about 1,5% of GDP on the military sphere. Previously, it was less. But Angela Merkel noted that the increase in costs in percent is not an increase in absolute numbers (real money). According to her, this growth manifested itself only due to the fact that in general, the German economy experienced the largest decline in recent years in 2020 (minus 5,1%). That is why spending on the military sphere turned out to be somewhat higher in relation to the falling GDP.
German Defense Minister Annegret Kramp-Karrenbauer is a supporter of the "American" approach. In her opinion, the military budget needs to be increased, bringing it to 2% of GDP.
Crump-Carrenbauer:
We do not have enough funds for 15 major weapons projects. For example, this is the replacement of outdated Tornado fighters, transport helicopters, the purchase of new
tanks
and drones.
The above-mentioned institute notes that if NATO requirements are fulfilled, the military budget of Germany with the current volume of the state treasury of the Federal Republic of Germany should be about 79 billion US dollars. Thus, Germany can come out on the 3rd place in terms of military spending. Only China with a military budget of about $ 240 billion and the United States with almost $ 800 billion will remain ahead. For comparison, the military budget of the Russian Federation does not exceed $ 50 billion.
German experts assessed the results of calculating spending on the army in case of compliance with NATO requirements:
We are offered to spend on the army from 750 to 800 billion dollars over 10 years. These are huge sums that will bleed the German economy in the difficult period of overcoming the pandemic and its consequences.