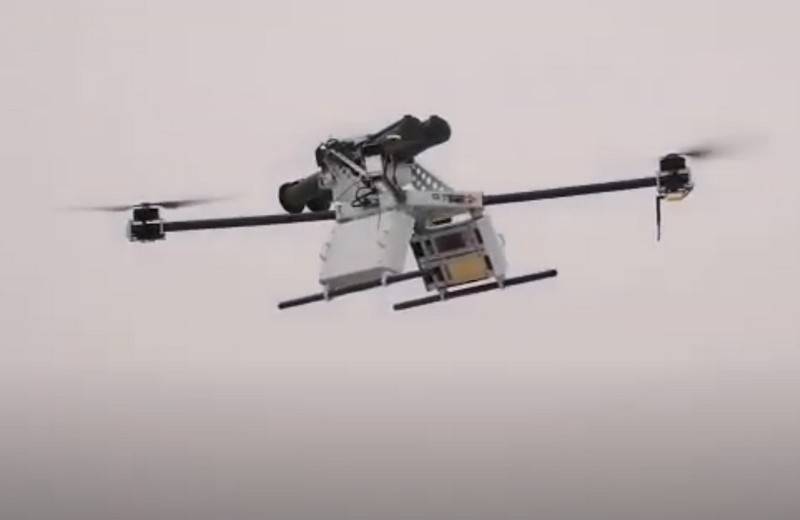 A special grenade launcher ammunition for hitting and capturing a small drone was developed in Russia. The patent for the invention is published on the official website of the Federal Institute of Industrial Property (part of Rospatent).
The creation of a special ammunition was carried out at the Peter the Great Strategic Missile Forces Military Academy. In the description of the patent it is said that the ammunition for the grenade launcher has a warhead and a throwing part, the warhead is made of separate striking elements located inside the body and striking segments fastened together by flexible elements that form a network.
(...) a protective metal container in the form of a cylinder is placed inside the shell of the ammunition to ensure safety, compact placement and directional deployment of the net after a shot
- says the description.
There is no other information about the new ammunition for neutralizing drones, most likely we are talking about a shot for an under-barrel grenade launcher, although there may be other options.
Note that in 2019, the US Department of the Ground Forces filed a patent for a 40-mm grenade for grenade launchers, designed to combat drones. The ammunition consists of two parts - a detachable warhead and a hull. There is a net inside the hull, which should entangle the UAV in flight. This ammunition can be fired from a conventional under-barrel (or any other) 40-mm grenade launcher.