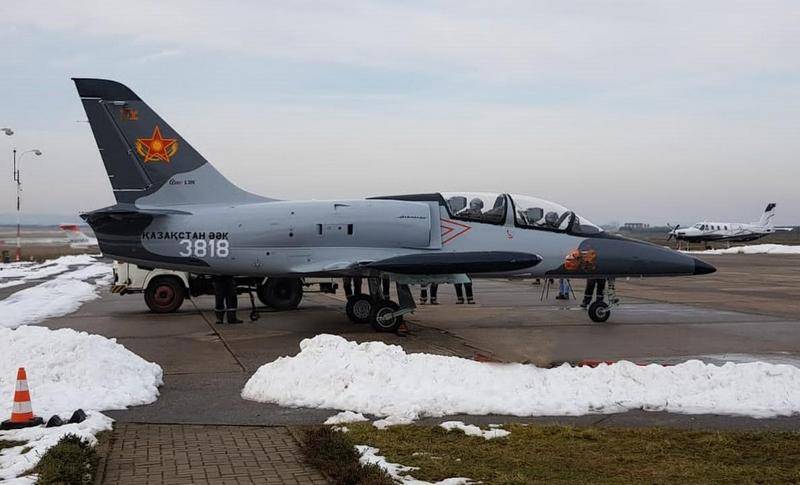 The Air Force of Kazakhstan received a batch of modernized combat training aircraft L-39. According to the press service of the Kazakh Ministry of Defense, the aircraft returned to the train after a major overhaul.
L-39 entered the training
aviation
center of the Air Defense Forces of Kazakhstan in the city of Balkhash. The exact number of aircraft in the batch is not reported. The aircraft were sent to the manufacturer last year for overhaul and modernization. At the same time, it is not specified where exactly the repairs were made.
The military department explained that in the course of the work carried out, new digital avionics, ejection systems, communications and objective control were installed on the aircraft. The aircraft will be used to train cadets during the initial training phase.
The Aero L-39 Albatros is a jet combat training aircraft developed in the 1960s in Czechoslovakia at the aircraft manufacturer Aero Vodochody. The aircraft is intended for training flight personnel, some modifications can be used as light attack aircraft and fighters. Note that the L-39, nicknamed the "flying desk", was traditionally used to train pilots in the USSR Air Force, after which they smoothly switched to the aviation of the former Soviet republics, not only as training aircraft, but also as combat aircraft.
Flight technical characteristics of the L-39: aircraft length - 12,13 m; height - 4,77 m; wingspan - 9,46 m; empty weight - 3 thousand 580 kg, maximum take-off - 5 thousand 670 kg; cruising speed - 750 km / h; practical range - 1 thousand 750 km; crew - 1 or 2 people.