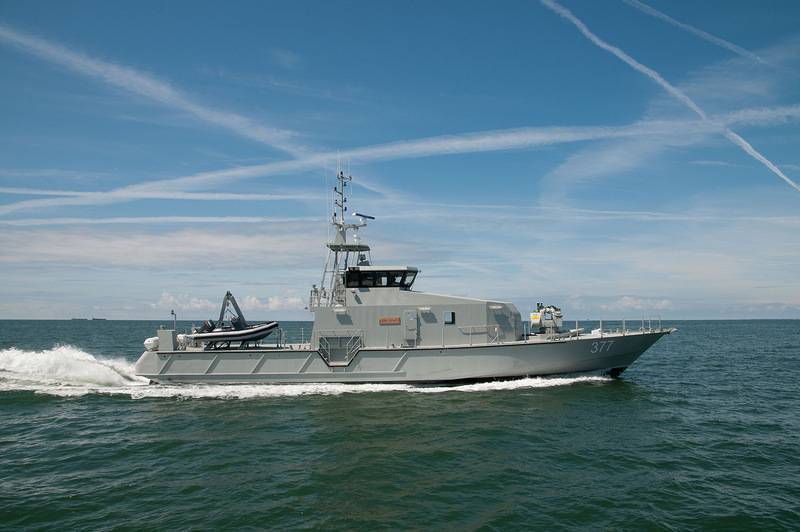 Ukraine intends to take another loan to pay for the construction of French patrol boats for the State Border Service. This is reported by the Ukrainian media.
The Ukrainian government plans to issue a loan from France in the amount of 116,3 million euros for the next payment under the agreement on the construction of French boats. The corresponding draft order has already been approved. According to the explanatory note, in 2020 Kiev made an advance in the amount of about 21 million euros for the boats of the French company Ocea, the next payment must be made in May 2021.
To make the payment in Kiev, they plan to receive a bank loan for 76,3 million euros, as well as a treasury loan for 40 million euros should be provided by the French government. The loan agreements are expected to be signed by March 22, 2021.
We will remind that earlier the Ukrainian government approved the purchase of 20 French patrol boats. The signed contract provides for the construction of 20 FPB 98 MKI boats for the State Border Service of Ukraine within three years. At the same time, a quarter of the total number of boats (five units - approx.) Will be built at the Nibulon plant in Nikolaev. The laying of the first boats in Ukraine took place in July 2020.
The FPB 98 MKI is said to be a 32 meter long light aluminum patrol boat that reaches speeds of up to 30 knots with a cruising range of 1200 nautical miles. The boat has a shallow draft for sailing in shallow water. Ukraine intends to use these boats to guard the state border, monitor and control, as well as to conduct search and rescue operations and counter sabotage and reconnaissance groups of the enemy.