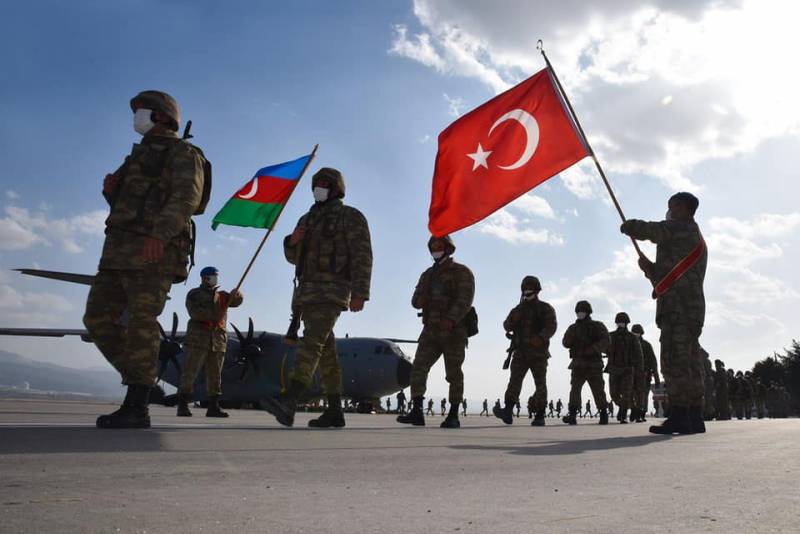 Attempts are made in foreign publications to analyze the situation with the Turkish presence in Karabakh after the end of hostilities in the region. Recall that a group of Turkish military observers is in a monitoring center with the Russian Federation in the Aghdam region of Azerbaijan. This stay is legitimized by a joint agreement and approval from the Azerbaijani side.
Political analyst Neil Hauer published an article in the Asia Times, which says that at the moment, no particular Turkish activity in Karabakh, as previously expected, is showing.
According to the expert, if Turkey is really going to increase its influence in the region, then the forces and means that it has there today will not be able to do this by definition. And these forces and means must either be increased, or everything will remain as it is now.
Neil Hauer:
Initially, the situation was as follows: Turkey invaded the backyard of Russia - Karabakh, gaining a foothold in the region. In the end, however, this Turkish influence did not last long. If the Russian military in Nagorno-Karabakh is at least 2 thousand people, then the Turkish - less than a hundred.
According to Hauer, this insignificant military presence of Turkey in Karabakh gives Russia additional opportunities for its consolidation in the region. The expert notes that if it were not for the Turkish appearance there, then Russia, in fact, would not have had the opportunity to gain a foothold militarily in the territory of the Republic of Azerbaijan.