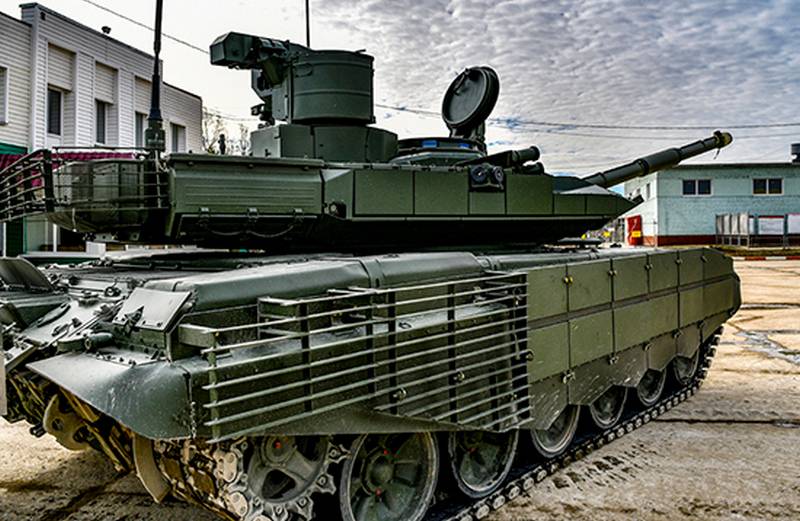 A new batch of modernized
tanks
The T-90M Proryv entered service with the motorized rifle brigade of the Western Military District. This was reported by the press service of the Ministry of Defense.
According to the report, the tanks entered service with the 27th Guards Sevastopol Red Banner Motorized Rifle Brigade, stationed in the Novomoskovsk administrative district of Moscow. The brigade is part of the 1st Guards Tank Army of the Western Military District.
As the commander of the ZVO tank army, Lieutenant General Sergei Kisel, explained, the tanks were received this month, they are currently being accepted, after which they will be trained to participate in the Victory Parade on Red Square in Moscow.
It is noted that the brigade received eight new T-90M Proryv tanks.
The T-90М tank was developed as part of the Breakthrough-3 development work and is a deep modernization of the T-90 with increased combat and operational characteristics.
During the modernization, a new tower module with a 90-mm cannon of increased survivability and accuracy was installed on the T-125M. The tower is equipped with a remote-controlled machine-gun mount of 12,7 mm caliber. The new tank is equipped with a highly automated digital fire control system that provides search, recognition, auto-tracking and engagement of targets.
In addition, the T-90M tanks are equipped with the equipment of a unified tactical control system (ESU TZ), which makes it possible to exchange data in real time not only among themselves, but also to receive information from various intelligence systems, surveillance and guidance systems, and automatic control systems.