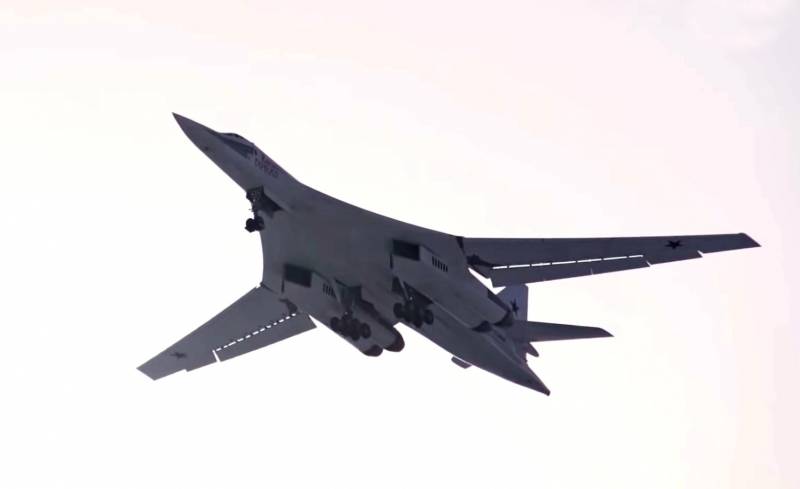 The first modernized strategic missile carrier Tu-160M ​​with new NK-32-02 engines has completed the stage of factory tests and is entering the preliminary stage. The plane flew to the airfield in Zhukovsky. This was reported by the press service of Rostec.
The White Swan made a flight from the Kazan aircraft plant to the Tupolev flight test base in Zhukovsky near Moscow. The missile carrier was piloted by a crew led by test pilot Anri Naskidyants. The flight took place in normal mode without any comments.
According to the UAC, the first Tu-160M ​​successfully completed factory tests that took place at the Kazan aircraft plant, and was transferred to Zhukovsky for preparation for the next stage of preliminary tests.
The new Tu-160M ​​missile carrier is equipped with new NK-32-02 engines and upgraded on-board equipment, which has improved the characteristics of the base vehicle. The aircraft has successfully passed factory tests
- said in a statement.
As previously explained in the corporation, on the deeply modernized Tu-160M, new flight and navigation equipment, an on-board communications complex, a control system, a radar station, an electronic countermeasures complex, as well as new NK-32-02 engines (series 2) were installed, the serial production of which restored in Samara (UEC-Kuznetsov JSC).
In total, 160 Tu-15 combat aircraft rocket carriers of the Russian Federation Air Force should be upgraded to Tu-160M ​​level and ten new strategists of Tu-2027M ​​were built before 160 with the start of deliveries in 2023.