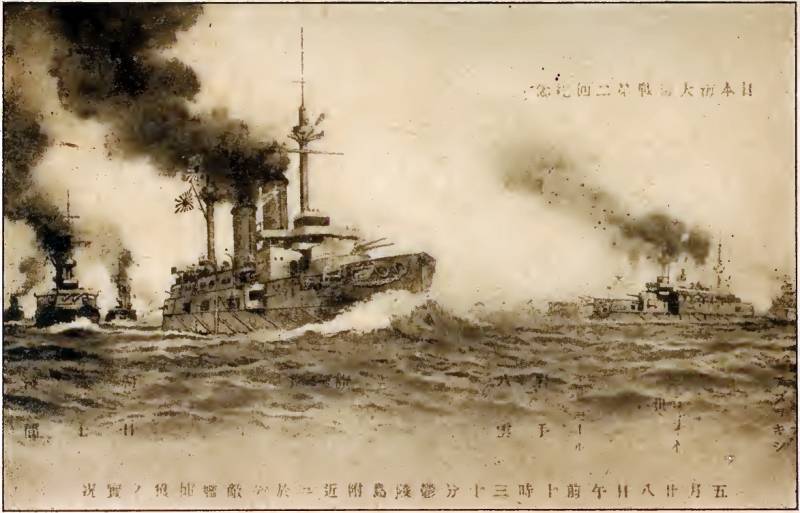 In 1959, in Shimane Prefecture on the island of Honshu, a monument was erected in honor of the Russian sailors who died in the Tsushima battle during the Russo-Japanese War. Over time, its foundation began to deteriorate, but last year the local municipality allocated funds to rebuild it.
This is reported by the Japanese newspaper Mainichi Shimbun, noting that in the Land of the Rising Sun they honor the memory of Russian sailors.
In 1905, the Russian military transport ship "Irtysh" sank in the sea near the Japanese village of Vaku due to numerous damages received in the Tsushima battle. Then the local residents managed to save 265 Russian sailors. Soon after, they erected a monument to the dead members of the Irtysh team.
A similar memorial on the Japanese coast is not the only one, there are others.
In the comments to the publication in the Japanese press, not all readers support such an attitude towards the dead Russian naval sailors, accusing Russian and Soviet soldiers and sailors of "barbarism" and "atrocities." But most approve of the fact that the Japanese honor the memory of the dead Russians.
It is good that the Japanese sailors rescued their Russian opponents, even sometimes stopping their ships. This, in particular, was known to the commander of the Second Japanese Squadron Hikonojo Kamimura. True, not everyone understood these humane actions in Japan. Stones were thrown into his windows and shouted "Russian spy!"
- says one of the readers.