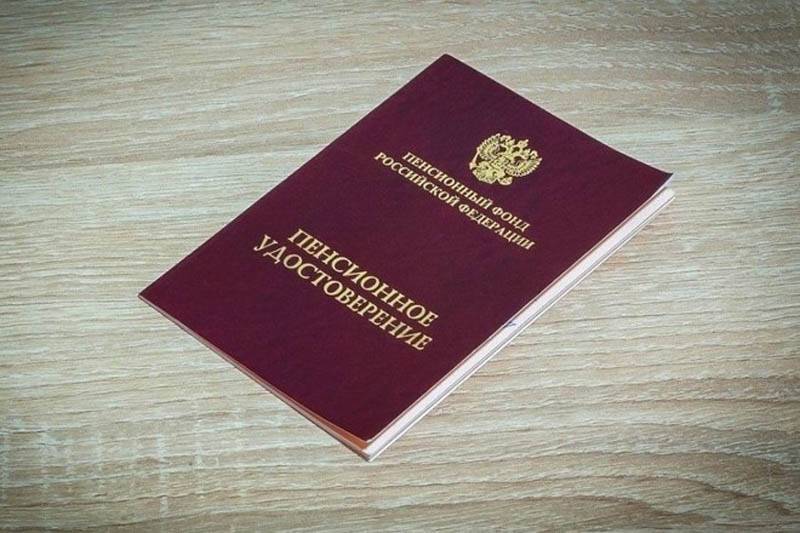 Internship, trainee and internship
Your authors almost never wrote about pensions, even in the "difficult" days of PR promotion of pension reform. Through televisions and the loyal press, bloggers and social networks. We repent, we did not write only because the reform did not directly affect either one or the other.
One of us is a pensioner about the same as a Bolshevik with pre-revolutionary experience. During the years of teaching, I managed to "save up" both the retirement experience and the accruals for it. Another - it's good that at one time he managed at least the necessary military experience to serve. If he had stayed a little late in the Square in the 90s, he could have stayed on the beans at all, and so he regularly receives his major's "thousand".
Nevertheless, now both felt that something was wrong with the reform, although the pandemic is casting a shadow on the fence. However, even with indexing, things often turn out awkward, and with some social benefits. It is better not to stutter about transport, although we both say "thanks" to Russian Railways separately for a one-time free travel across Russia, and regularly.
In general, the feeling that every change for the better, albeit small and capable of making few people happy, does not leave, is only called to this, in order to once again muffle the nasty feeling from this "big pension reform" itself.
We are already starting to communicate with the first victims of it, but they have just begun to acquire this feeling. But to blame them for the fact that a couple of years ago "slept through everything", the language somehow does not turn. Yes, and the latest decisions did not directly affect us either, there is already time for children to worry and collect certificates for every fireman in advance.
Where, where, why
Teachers, doctors, firefighters and pilots are actually an interesting, even original selection of shots who can now go on a well-deserved rest a little earlier. Although in these areas, potential retirees already had some "chances". However, they knew about them without us.
According to the new rules, which were signed by Prime Minister Mikhail Mishustin, their work experience, which is needed for early retirement, will now be credited with studies in universities, and, most likely, in secondary educational institutions, for example, medical schools, and vocational training.
However, the latter is subject to the preservation of jobs and insurance pension contributions. The first, however, is also the case, since in student years no one can keep either jobs or insurance premiums for students by definition.
But what the hell is not joking, in the distant Soviet times, almost a quarter, or even a third of the students earned their 30-40 rubles from the so-called NIS (research sector). This is in good universities, and not necessarily technical ones.
Even in military schools, quite a lot of cadets managed to "find a place" somehow and somewhere. And from all such earnings, not only income taxes were regularly paid to the treasury, although there were "lower levels" there, but taking into account the scholarships for them, it went off scale, as well as all other deductions due.
In this case, to be honest, we would look in the original staff selection chosen by the Cabinet of Ministers for those who underwent retraining or studied just like that, without registration, as they say - for our own pleasure. But let's not be flattering, although the gifts that only a few can actually get are somehow not very inspiring.
The simpler the worse
The business and official press immediately described the latest pension innovations as simplifying the rules for early retirement. I would like to see some of the authors of such publications when they try to take advantage of this simplicity.
It's as easy as shelling pears to retire, as they say, at a minimum, when nothing serious, although no one really offers anything serious, you do not pretend. One of us had the opportunity to be convinced of this for quite a long time, when even the MFC was not yet, and the mayor in the capital was different.
All the simplicity actually boils down to the fact that it seems that only one certificate is required from an applicant for early retirement. From a technical school, institute-university or from refresher courses.
But, firstly, the certificate is by no means one, but with a confirmation or a visa from the personnel department, that it was not just that he studied. And secondly, it's only with real educational institutions that it's still all right - many have reformatted today, but at least there are legal successors.
Although, for example, at the Polytechnic University, which has merged with a dozen old Moscow technical universities, they are in no hurry to deal with the graduates of the 80s, and especially the 90s. Raising archives is a real headache, since many of them have dispersed to cities and villages.
But with the courses, it's a disaster - sometimes it's more difficult to find the ends there than in the archives of the Ministry of Defense during the Great Patriotic War, consider it simply unrealistic. But someone in their careers had such episodes as a second higher education or studying at the Universities of Marxism-Leninism, which have now been successfully re-profiled into private humanitarian universities.
It would be interesting to know how this kind of ideological retraining will be counted in the retirement experience? After all, she had, frankly, little in common with professional studies.
Have you forgotten the soldier?
To the doctors and teachers in the government, they generously added all "
other categories of workers who are entitled to an early retirement pension
". Previously, all of them counted only working hours, as well as periods of temporary disability and paid vacations.
In addition, it was finally decided to take into account the time when, for example, a pregnant woman was transferred to work that excludes harm or difficult working conditions, including lifting and carrying weights.
In general, it is indicative that the innovations through the Cabinet of Ministers were promoted by the Ministry of Labor, which in recent years has simply been inundated with appeals to the court demanding that certain everyday circumstances be taken into account.
But that's why in the same Ministry of Labor they completely forgot about those who honestly served a couple of years, and someone and all three in the army or on
navy
? Yes, the materials of the government now at least indicate that "
the possibility of being included in the work experience for early retirement on preferential terms of service in the army
"Is currently under discussion.
In the meantime, alas, there is no question of this, although according to the calculations of experts from the specialized committee of the Federation Council, this will require no more than 2 billion rubles annually. Compared to the figures, which we were alternately frightened and inspired by, campaigning for the need to raise the retirement age - sheer pennies.
And the main thing is that our government actually has them. You just have to look carefully.