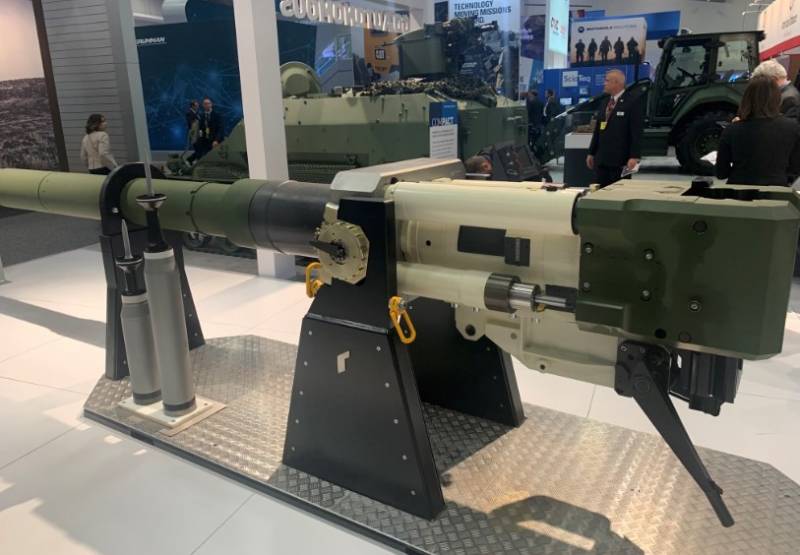 Rheinmetall (Germany) will create a 130-mm cannon for the newest European
tank
until the middle of this decade. The weapon already exists, but will still be refined.
Gerhard Heiming writes about this in an article published by the German edition of Europäische Sicherheit & Technik.
The timing of the completion of the work is coordinated with the development schedule of the future European MGCS (Main Ground Combat System) tank. According to the plan, the conceptual choice of weapons should take place by the end of 2022, and the demonstration phase is scheduled for 2024. The competitor of the German gun is the development of the French company Nexter - a 140-mm tank gun.
According to Rheinmetall estimates, there are no other projects on the market that require an accelerated pace of the creation of a 130 mm cannon.
It was this caliber that was chosen as the most optimal using mathematical modeling. It gives the best combination of high precision and high kinetic energy of the projectile. Also, about 50 other parameters were taken into account that can affect these characteristics, among which the most important are the diameter of the turret swing platform, recoil force and barrel length.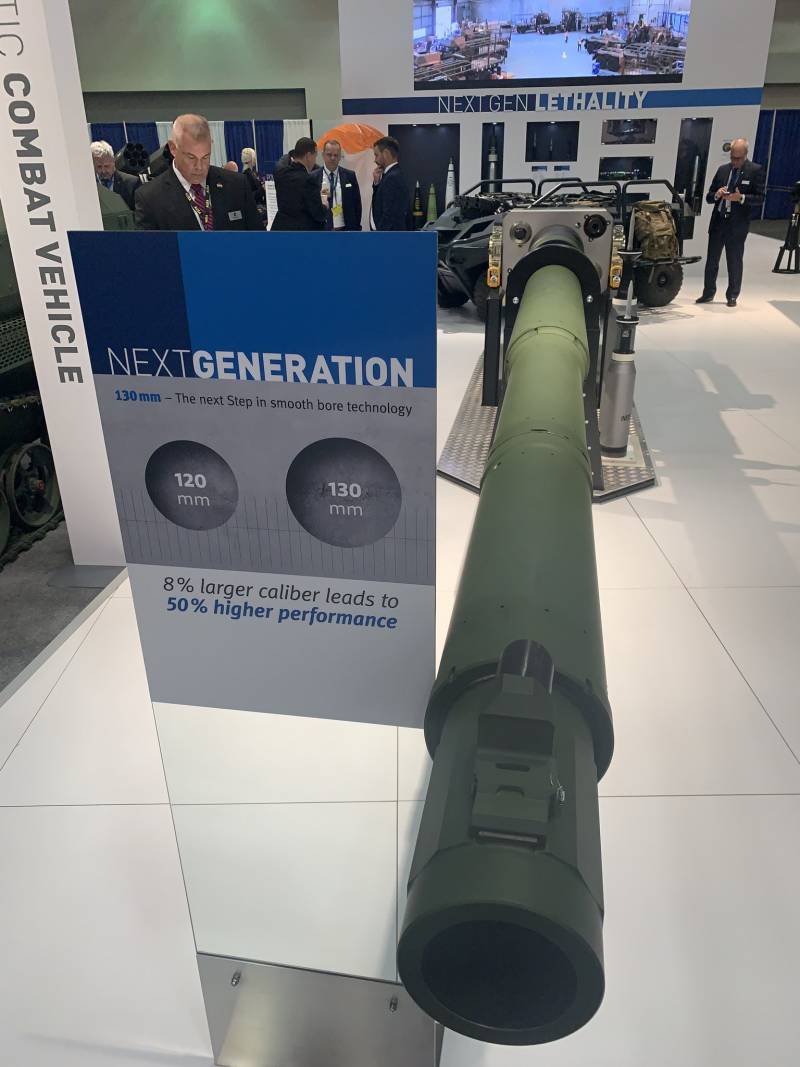 The first 130mm cannon demonstrator was manufactured in 2016 and demonstrated at the Eurosatory exhibition. The reason for this rearmament was the creation in Russia of the T-14 "Armata" tank. In Europe, they do not hide that they are creating a tank capable of withstanding the Russian T-14.