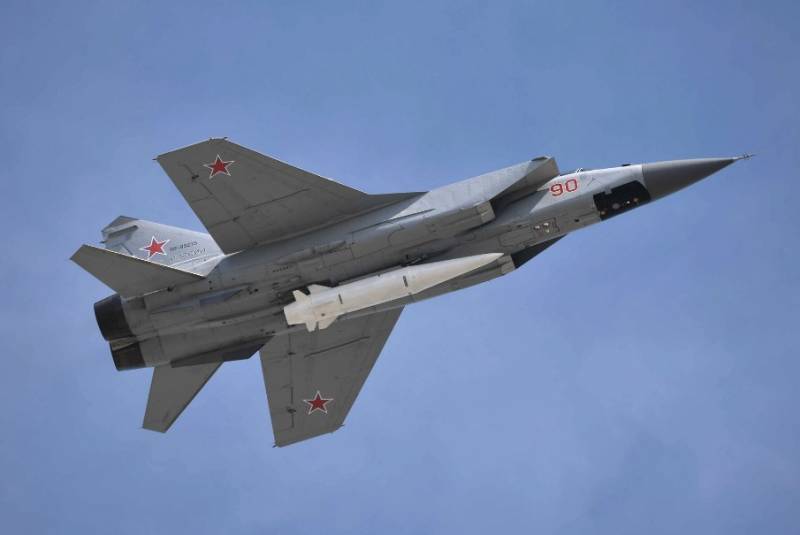 Russian Defense Minister Sergei Shoigu said that the basis of the non-nuclear deterrent forces of the Russian Federation will be hypersonic
weapon
land, sea and air based. Among these weapons, the Dagger missile systems occupy a special place.
The Chinese portal Sina discusses the characteristics and capabilities of the Russian "Daggers".
The Chinese media write that the air-launched missile system in service with the Russian Aerospace Forces is capable of hitting any target on the territory of the European continent.
And although in the Russian Federation the ground-based complex Avangard and the sea-based Zircon are also classified as hypersonic, the Chinese author believes that it is precisely the Dagger that is the most "mature" hypersonic weapon in Russia. It is precisely this that is the most dangerous for the West. Due to the high speed and maneuverability of these missiles, modern air defense systems of NATO countries are not capable of intercepting them. Moreover, this weapon has significant destructive power even without a nuclear warhead.
The Chinese author writes that the idea of ​​Russian gunsmiths to combine the world's only heavy supersonic fighter-interceptor MiG-31 with the Iskander ground-based operational-tactical missile system led to the emergence of Russia's most advanced and effective weapon - the Dagger air-launched hypersonic missile system.
It should be recalled that at the moment Russia is the only country in the world with its army armed with hypersonic missile systems (weapons capable of reaching speeds of more than 5 M).