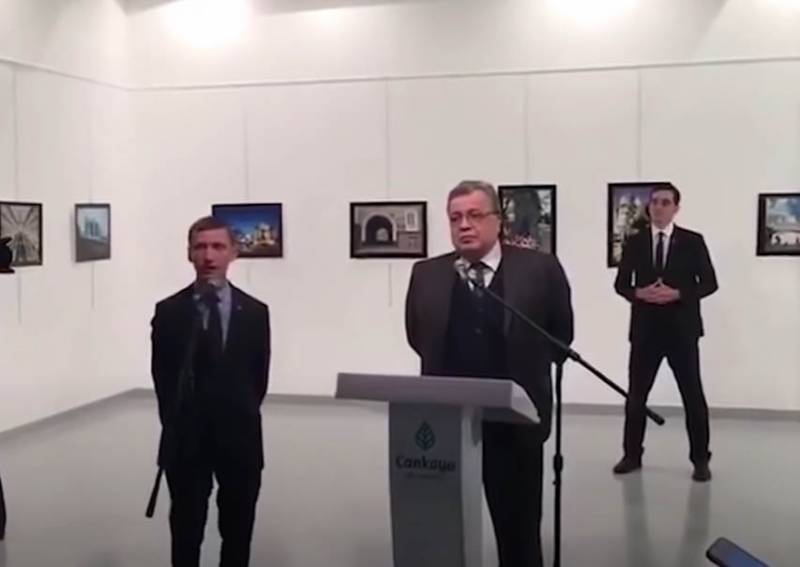 It became known about the result of a protracted trial in Turkey in the high-profile case of the murder of Russian ambassador Andrei Karlov. As a reminder, the ambassador was shot in the back on December 19, 2016 in Ankara during the opening of the exhibition. The shots were fired by the former Turkish police officer Mevlut Altintash, who happened to be with
weapons
in close proximity to the Russian diplomat. And instead of an operation to arrest the killer, the Turkish security forces shot him.
The investigation in this case lasted more than 4 years.
As reported by the Turkish press, the three defendants in the case received two life sentences each - by the method of summing up the punishment, which is used in Turkey. Two more defendants were sentenced to one life sentence.
Another 14 people are involved in the case, 9 of them are on the wanted list. It is noteworthy that among them is the famous Turkish preacher Fethullah Gülen. The prosecution believes that it was he who was involved in the murder of the Russian ambassador and may be the direct customer. Recall that the Turkish authorities also accuse Gulen of an attempted coup, which ultimately failed due to the timely transmission of information from Russia.
The Turkish court fully acquitted five defendants.
The reports say that none of the accused have pleaded guilty.