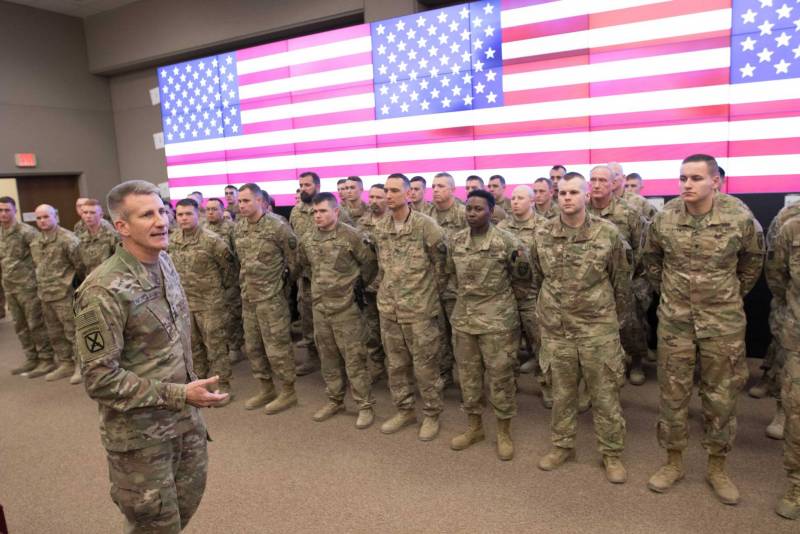 The United States has calculated the financial resources that were spent from the American budget for the war in Afghanistan and the maintenance of the American military contingent in this country. Recall that in 2021 it will be exactly 20 years since the start of the Afghan campaign of the United States and its allies in Afghanistan.
According to official information published in a report by the Pentagon, almost $ 20 billion (more precisely, $ 200 billion) has been spent over almost 193 years of the American military presence in Afghanistan. At the same time, the US itself believes that the real numbers may turn out to be at least a quarter more.
After the announcement of these figures, the statement of the official representative of the main military department, John Kirby, is being actively discussed. According to him, "while there is a discussion of whether it is worth completely withdrawing the American contingent from Afghan territory."
Kirby:
All of you remember about the approaching dates that were previously determined for the withdrawal of troops. But today I cannot say for sure which version of military planning will be implemented in the end. We have not yet taken a final decision on the future format of our stay in Afghanistan.
It should be recalled that under President Donald Trump, the United States made a deal with the Taliban terrorist movement (banned in the Russian Federation), on the basis of which they pledged to withdraw a significant part of the troops by July 15, 2021. Washington said that by that time they would reduce the number of their military contingent in Afghanistan from 13 thousand to 8,6 thousand people. Then they began to talk about reducing the number to 2,5 thousand people and even about the complete withdrawal of US troops.
Part of the contingent was withdrawn.
And this is the statement by the head of the US Department of Defense, General Lloyd Austin:
A reduction in the number of US troops in Afghanistan will depend on a decrease in the level of violence in the country. There can be no surprises here. We will consult with our NATO partners.
As follows from the words of the head of the Pentagon, the United States is not going to consult with the official Kabul on this matter.