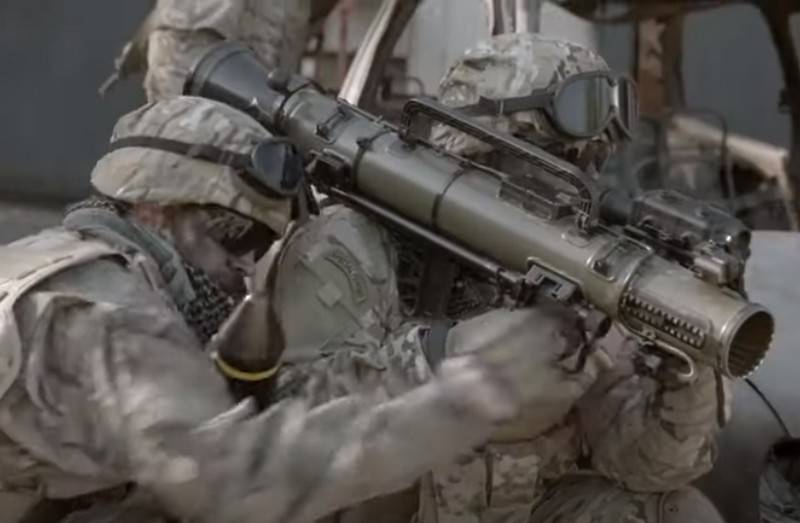 The Estonian army is armed with the latest modification of the Swedish Carl Gustaf M4 grenade launcher; the grenade launcher manufacturer has already received a corresponding order. This was reported by the press service of Saab.
The Estonian Ministry of Defense has ordered the Swedish company Saab to supply Carl Gustaf M4 grenade launchers and ammunition for them. Quantity ordered
weapons
not reported, but the amount of the agreement is known - $ 12 million. Delivery time is 2021-2022.
The order was placed under a previously signed agreement between Estonia and Latvia with the Swedish Defense Materials Administration (Försvarets materielverk, or FMV), which allows Estonians to order grenade launchers and ammunition for 10 years.
At present, the Swedish grenade launchers of an earlier version of the Carl Gustaf M2 are already in service with the Estonian army. It is assumed that the operation of the two versions will be carried out in parallel, the new modification will not replace the old one, especially since the M4 can use ammunition from the M2.
The Carl Gustaf grenade launcher was created by the Swedish engineer Siegfried Axelson on the basis of the Carl Gustaf Pvg m / 42 anti-tank rifle. The weapon is designed to destroy armored targets, manpower and firing positions of the enemy, as well as create smoke screens and illuminate the terrain. For seven decades, four modifications have been created (M1, M2, M3 and M4).
The Carl Gustaf M4 was introduced in 2014. It weighs less than 7 kg (the first weighed more than 16 kg). Due to the variety of 84-mm ammunition, Carl Gustaf is a multifunctional combat vehicle and is in service with 45 armies around the world. The latest version was adopted by the 13 armies of the world.