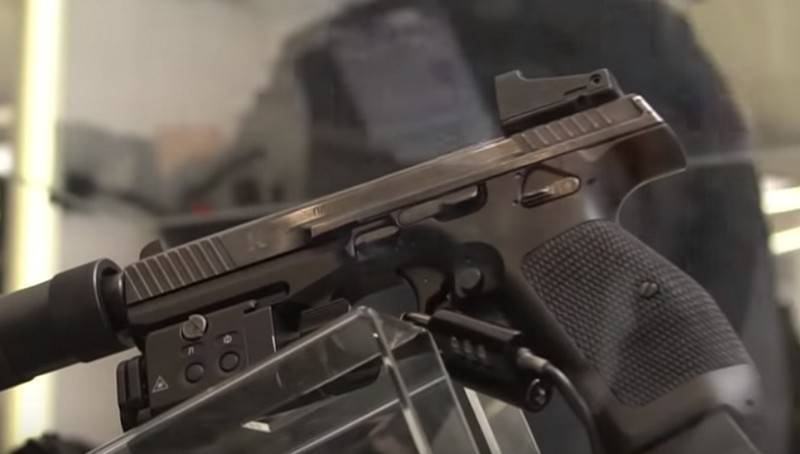 The Lebedev modular pistol (MPL) "Lynx" for the National Guard has completed state tests. This was reported by the press service of the security department.
The Lebedev modular pistol "Lynx" was developed according to the tactical and technical assignment of the Russian Guard, work began in 2017. Currently, the pistol has passed state tests with a positive result and is recommended for adoption by the Federal Service of the National Guard of Russia (Rosgvardia).
(...) development of a promising pistol chambered for 9x19 mm with extended tactical capabilities, the Lynx code is completed
- said in a message on the official website of the department.
The Kalashnikov concern noted that although the pistol was developed on the instructions of the Russian Guard, it may be of interest to other law enforcement agencies.
The pistol is designed in a standard design and a version for special tasks with the possibility of installing a device to reduce the sound of firing. Caliber - 9X19 mm, it is possible to use various attachments, stores with increased capacity, trigger with automatic firing mode, etc.
In 2019, the Rosgvardia announced that they were considering the Lebedev pistol as a replacement for the Makarov PM pistol.