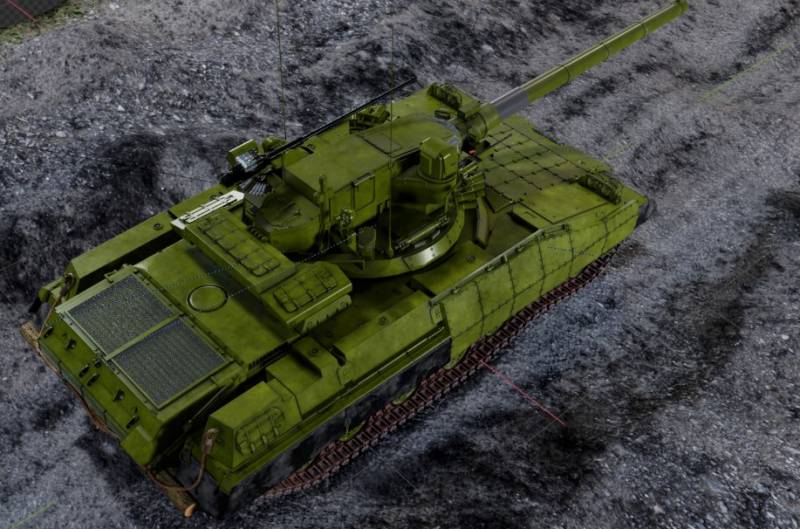 Thanks to a Twitter user registered under the name vpn test, a 3D image of a Ukrainian promising
tank
"The hammer". He was inspired to create a detailed three-dimensional visualization of photos of the tank published in previous years. This was especially encouraging for the Ukrainian specialized media.
It is noteworthy that, judging by the profile of the author of the graphic model, he lives in Shanghai (PRC).
In addition to the video, the user also circulated several reconstructions of the Hammer tank. For some reason, in Ukraine, it is still considered a secret development, although its first sample was made back in 1992-1993. That is, they decided to turn the tank from the Soviet into a "promising Ukrainian".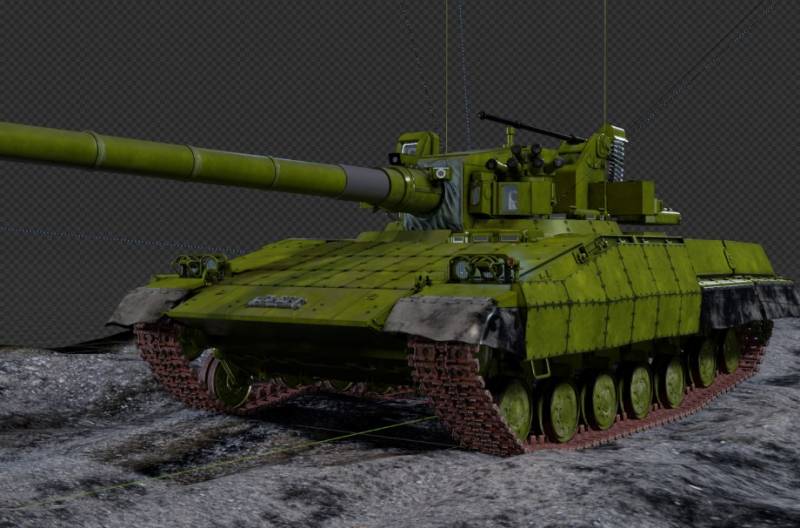 Tank "Hammer", also known as "Object 477" - a promising combat vehicle, created by Kharkov designers. In 1990, her project was submitted to the Main Armored Directorate of the USSR.
The tank has an insulated unmanned turret. For its manufacture, a multi-layer combined armor with reactive armor of a new generation was used. The tank also has a complex of active protection and optoelectronic suppression.
The main armament of the tank was to be a 152-mm cannon installed in the turret.
Let us remind you that earlier in Ukraine they presented drawings of another tank - "Tirex". He remained "on paper". On this occasion, in Ukraine itself, they joke that "cartoon-paper tank building has never been so actively developed."