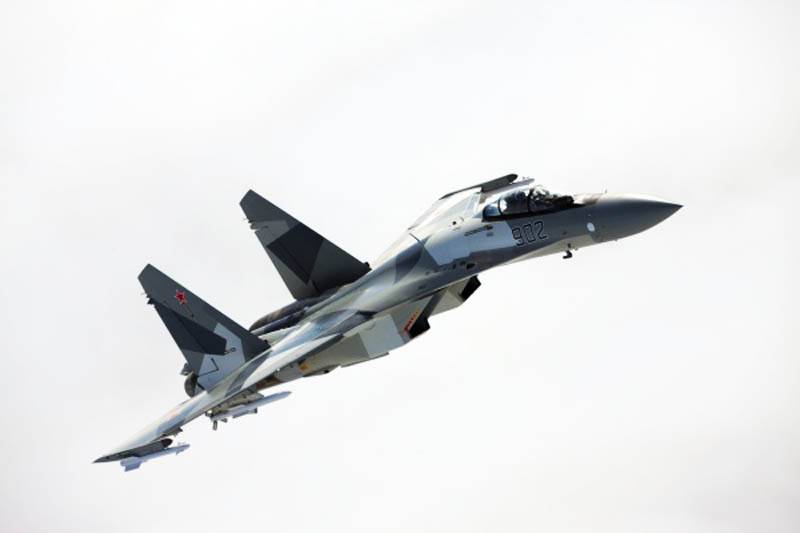 The Qatari Al-Jazeera TV channel is reporting on the continuation of the American policy of sanctions pressure in the field of military-technical cooperation of other countries. Recall that the United States previously adopted a package of CAATSA laws, which provides for the introduction of various kinds of restrictions on countries that acquire weapons and military equipment from Russia. In fact, this is a clear instrument of unfair competition.
Qatari observer Mahmoud Sami recalls that a few years ago Russia and Egypt signed a contract for the supply of 4 ++ Su-35 generation fighters. At the same time, it is argued that Egypt then turned to Russia, "as they expressed doubts about the readiness of the United States to supply more modern American F-35 fighters for Cairo." Also, the Egyptian authorities intend to continue the diversification of arms supplies so as not to depend on one supplier in this regard.
According to Qatari TV, the United States rejects such actions of official Cairo. Washington would like the Egyptian Air Force to acquire 35-generation American fighters instead of the Russian Su-4s. However, Cairo does not agree with this.
Now the US administration, as reported by Al-Jazeera, is clearly making it clear that it could exert sanctions pressure on Egypt if it continues to buy the Su-35 from Russia. The material says that the United States "issued a warning to Egypt for a contract with the Russian Federation on Su-35 fighters." Moreover, this warning was made by the new US Secretary of State Anthony Blinken. The US said they "expect from Egypt" a freeze on the implementation of the contract. In turn, Cairo is trying to find a way out of this situation so as not to end up under American sanctions.