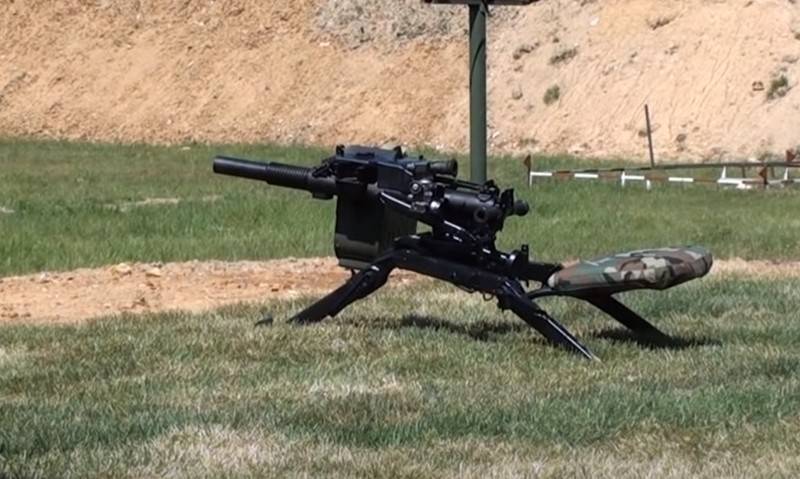 State tests of the newest anti-personnel 40-mm grenade launcher "Balkan" have been successfully completed, the grenade launcher has been recommended for adoption by the Russian army. This was stated by the executive director of "Tekhmash" Alexander Kochkin.
According to Kochkin, the 6S19 Balkan anti-personnel grenade launcher is the latest development that has undergone experimental military operation and completed state tests. It has an increased firing range compared to analogues in service with the Russian army, and the ammunition has twice the power.
State tests of this sample were successfully completed with recommendations for adoption by the Armed Forces of the Russian Federation
- leads
TASS
words of the General Director of "Techmash".
AGS-40 "Balkan" - Russian automatic easel 40 mm grenade launcher. The troops should replace AGS-17 "Flame" and AGS-30. Designed to destroy live undefended enemy forces, as well as enemy infantry located in field shelters or behind natural folds of the terrain.
The weight of the AGS-40 grenade launcher together with the machine tool and sights is 32 kg. Another 14 kg weighs a box of grenades. The maximum firing range of the grenade launcher is 2,5 thousand meters, and the rate of fire is 400 rounds per minute. AGS-40 will be able to fire both on a mounted and on a flat trajectory. Shooting can be carried out with single shots, short bursts (up to 5 shots), long bursts (up to 10 shots), continuous fire is also possible.