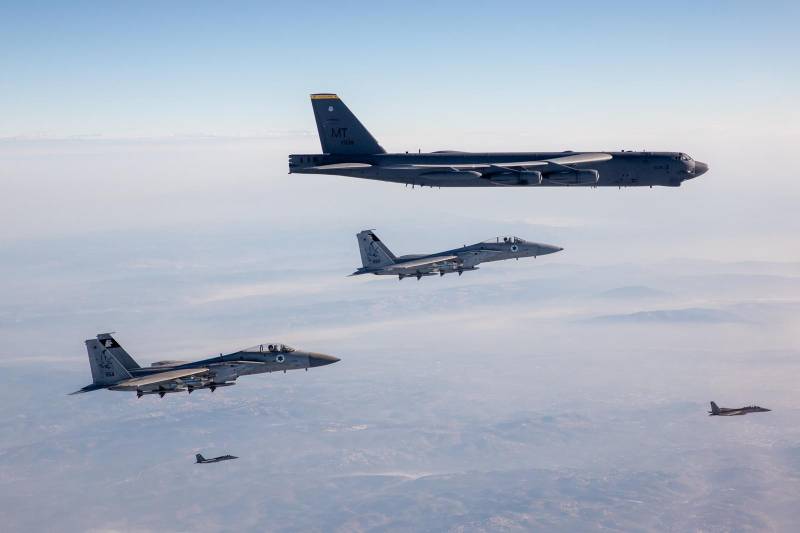 US Air Force B-52H strategic bombers made another combat mission to the Middle East. They reportedly flew through Israeli airspace. F-15 "Baz" fighters of the Israeli Air Force were taken to escort the American aircraft.
This kind of escort, as well as the next flight of American "strategists" B-52H "Stratofortress", is discussed in foreign media.
In particular, the question is raised of why the Israeli command did not send fifth-generation F-35 Adir fighters to escort American aircraft? Whether in jest or in earnest, Western observers suggested that "not the most modern fighters with not the most modern missiles were raised to escort the B-52H, since the B-52s themselves are not at all new."
And in the military-thematic section of the American edition of The Drive, material was published.
In foreign media:
Two of the Israeli Air Force escort aircraft had an interesting armament layout. Instead of the latest air-to-air missiles in service with the Israeli Air Force, they flew with obsolete missiles.
For American experts, this has become a kind of mystery.
In particular, it is indicated that the F-15 "Baz" used modifications of the AIM-7 Sparrow missiles, which have been in operation since 1956. That is, the operation of such missiles in 2021 will be 65 years old.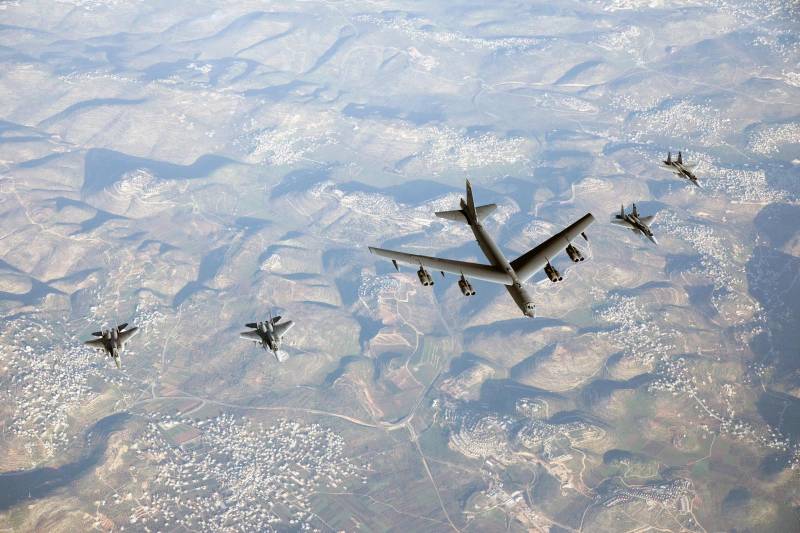 From the article:
There is no real explanation for what unique circumstances led to the need to use AIM-7 instead of, for example, AIM-120 AMRAAM.
And yet the author makes an assumption. It was noted that "the matter may be in the tiny size of Israel, when the capabilities of the AIM-120 missiles in the range of destruction are not so important." At the same time, the use of the AIM-7 may be preferable "when it comes to destroying large targets, including hijacked airliners," or, conversely, too small - "for example, the UAVs that Hezbollah has."