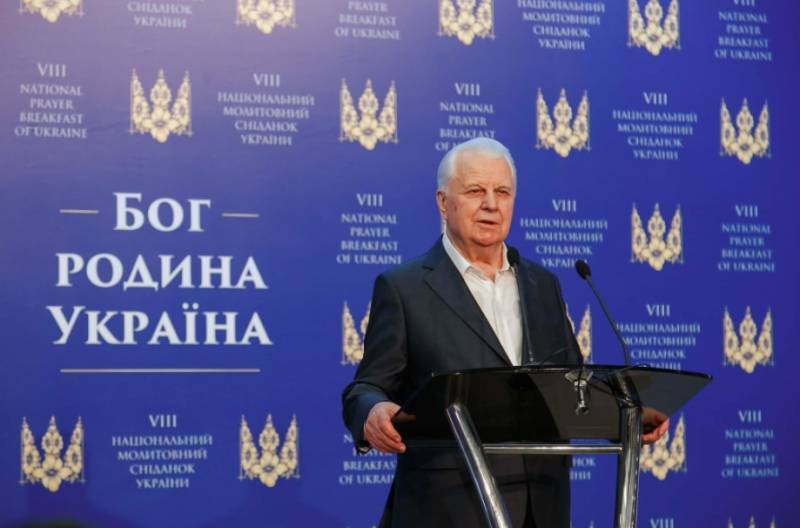 The first president of Ukraine, Leonid Kravchuk, gave a new interview, in which he spoke about some of the details of what preceded the Belovezhskaya agreements, often called the Belovezhskaya collusion. Recall that we are talking about agreements between the then leaders of the RSFSR, the Ukrainian SSR and the BSSR, after which the Union of Soviet Socialist Republics actually ceased to exist.
According to Kravchuk, "in 1991 Ukraine might not have become independent." The current head of the Ukrainian delegation to the Trilateral Contact Group said that Boris Yeltsin proposed a confederal version of the structure of the "renewed" country.
Leonid Kravchuk:
Then we sat together with Yeltsin and discussed. He said to me: Leonid Makarovich, what if we propose a confederation? It will be like in Switzerland.
Then, according to Kravchuk, he proposed to discuss this issue with Mikhail Gorbachev. If you believe the statements of Leonid Kravchuk, then Gorbachev categorically rejected the option when "the presidents would change once a year according to the confederation option."
Kravchuk:
Gorbachev then stated that he did not agree to this. In his opinion, there should have been one president. And after that, he proposed a referendum on the preservation of the USSR. But he didn't want to change the system itself.
March 17, 2021 will mark the 30th anniversary of that, if I may say so, a strange referendum. More precisely, a referendum with a strange attitude of "aspirants to democracy" to the results of the expression of the will of citizens.
On March 17, 1991, the overwhelming majority of the citizens of the USSR who took part in the plebiscite spoke in favor of preserving the country - almost 78% with a turnout of about 80% (this is 113,5 million people). However, in the end, top leaders frankly did not give a damn about the opinion of citizens.
Leonid Kravchuk, in fact, is one of those opportunists who then intercepted the agenda, wanting to seize more power on the ground. At the same time, he is one of the perpetrators of the collapse of a huge country, the consequences of which are manifested to this day - including in the form of an armed conflict in the Donbass.