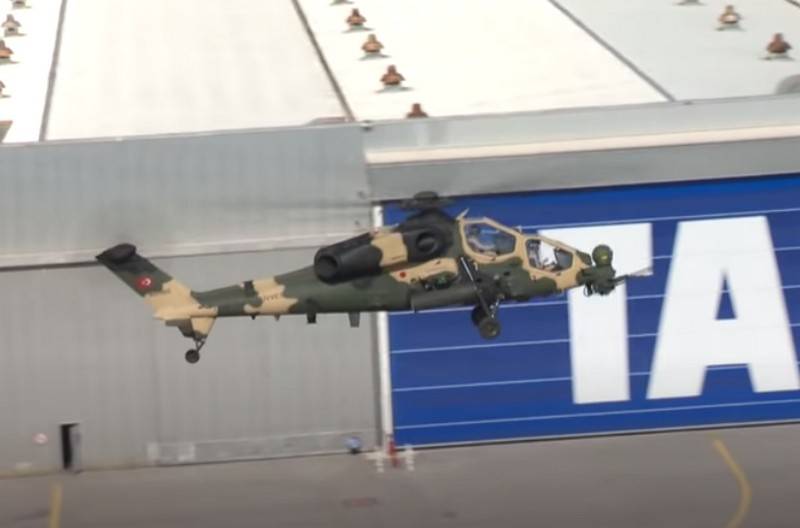 The United States has blocked the supply of Turkish-made ATAK attack helicopters to Pakistan due to the sanctions imposed on Ankara following the acquisition of the Russian S-400 air defense system. This was stated by the press secretary of the Turkish President Ibrahim Kalin.
Pakistan and Turkey signed a contract in 2018 for the supply of 30 ATAK attack helicopters worth $ 1,5 billion, Kalyn said, but the US blocked the deal by refusing to grant a license to export engines. Washington explained their refusal by the imposed restrictions due to the Russian S-400.
The US has blocked our planned sale of attack helicopters to Pakistan. This will likely lead the tender in question to go to China, with the United States as the losers here.
- leads
RIA News
words of the press secretary of the Turkish president.
However, as Kalyn stressed, Ankara does not intend to abandon the Russian anti-aircraft system, despite the US demands. The spokesman noted that continued US pressure could backfire.
When another country comes to us with a maximalist position and puts forward demands in the spirit, "either it will be our way or not," this approach pushes us in other directions.
- he said.
Earlier it was reported that Turkey is not only not going to abandon the S-400, but is also negotiating a second regimental set of the Russian anti-aircraft system. Ankara is confident that they can use the S-400 without violating the NATO defense system.