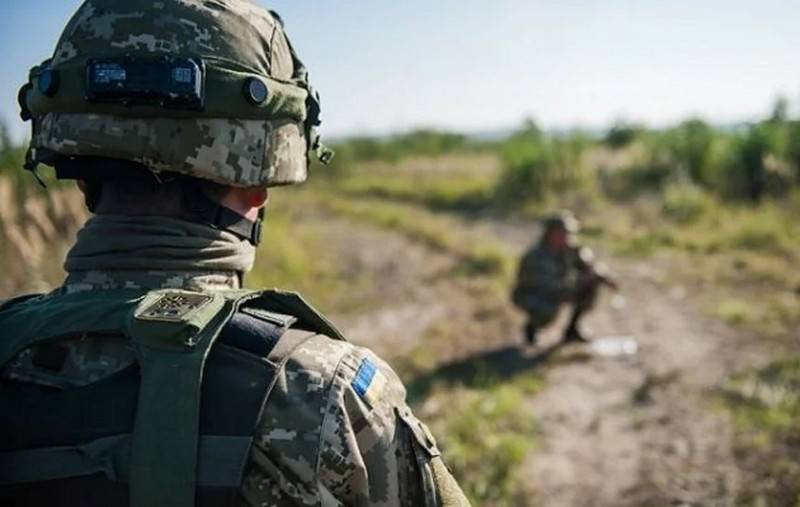 An AFU serviceman was blown up while trying to equip a drone with an explosive device to strike at the positions of the DPR NM servicemen. This was reported by the Department of the People's Militia of the Republic.
According to intelligence, while preparing the drone to strike the DPR, an explosive device prematurely detonated at the positions of the 16th battalion of the 58th brigade in the Peski area. The explosion destroyed the Phantom drone, the Motorola radio station, and the serviceman was wounded.
(...) a Ukrainian soldier received an explosive injury to his hands and shrapnel wounds; the explosion also destroyed a Phantom-type UAV and a Motorola radio station
- said in a statement.
According to the DPR office in the Joint Center for Control and Coordination of the Ceasefire Regime, the situation on the contact line remains tense, the number of large-caliber shelling has increased. The use of 82 and 120-mm mortars and grenade launchers by the Ukrainian Armed Forces was recorded.
Meanwhile, a delegation from the British Ministry of Defense visited the demarcation line in Donbass. Which representatives of the British army visited the area of ​​the Joint Forces Operation (Joint Forces Operation), Kiev does not report, limiting itself to a short statement.
During the visit, representatives of the foreign delegation got acquainted with the security situation in the East of Ukraine, and also assessed the effectiveness of the training of personnel of the Armed Forces of Ukraine in the framework of Operation ORBITAL (...)
- said in a statement.
Operation ORBITAL is a training program for the Ukrainian army with the help of British military instructors.