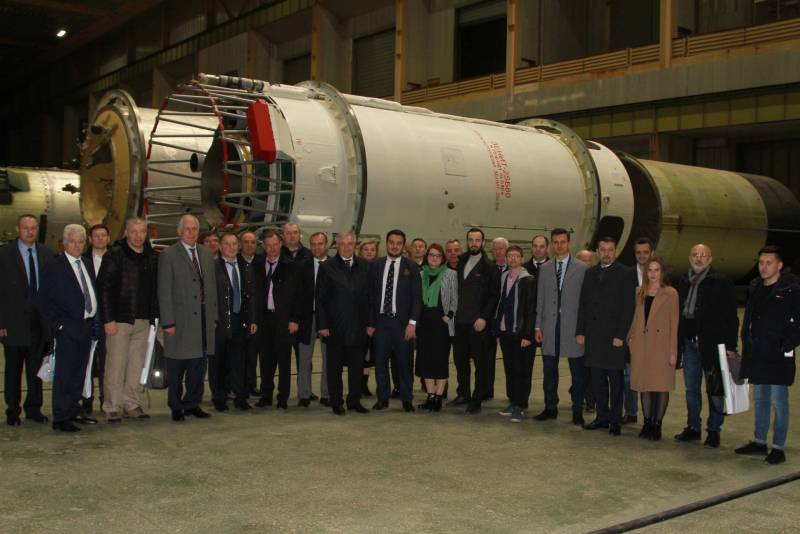 An interview with the chairman of the Verkhovna Rada Committee on Economic Development was published in Ukraine. At the same time, the main topic for discussion was the topic of space exploration. People's Deputy Dmitry Natalukha said that "Ukraine has every chance of becoming a space power." At the same time, Natalukha recalled that since 2017, the country has been unable to launch its satellite in any way. We are talking about the satellite "Sich-2-1", which was recently renamed "Sich-2-30", stating that "30 is in honor of the 30th anniversary of Ukraine."
The head of the Ukrainian parliamentary committee said that "there are still problems with funding." To launch the satellite, it is necessary from 8 to 12 million dollars, which Kiev intends to receive from "private investors". At the same time, Natalukha said that the satellite will be multipurpose - to carry out reconnaissance, as well as transmit data for updating the Cadastral map.
Ukrainian journalists asked Natalukha why launch this satellite, if the resolution of its camera is about 7 m, while modern satellites have cameras with a resolution of up to 10 cm.
Natalukha:
Then, that the space industry has discredited itself over the past couple of decades. Prestige must be restored.
To "restore prestige" the deputy proposes to consider the possibility of launching a Ukrainian satellite using Ilona Mask's rocket.
Nardep I LIE:
This can be a second birth for the whole sphere.
It turns out that the space sphere of Ukraine now depends on the mood of the American billionaire ...
In his interview, Dmitry Natalukha said that Ukraine has a plan to create a "low-orbit cosmodrome near Kherson." The Rada deputy said that according to the developed project, the cosmodrome could appear next to the Oleshkovsky sands on the border of the Kherson and Nikolaev regions.
Natalukha:
The launch vehicle will take off over the Black Sea and fall into the Mediterranean. It will fly over Turkey, but at an altitude of more than 100 km, so this is not even a limitation, but a diplomatic formality that the Foreign Ministry must resolve.
The deputy was asked why Ukraine needs a cosmodrome, which many other countries, including the countries of the so-called Visegrad Four, do not have. To this Natalukha again announced "an increase in prestige and a change in regional status."