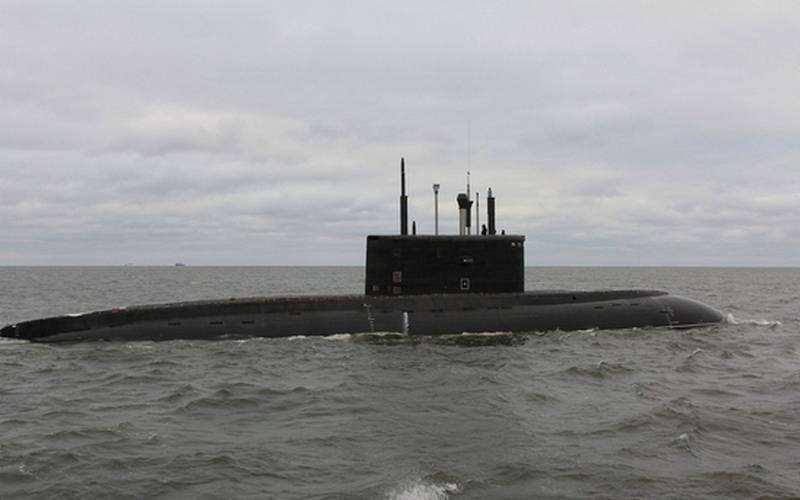 Russian diesel-electric submarine of the Black Sea
fleet
Rostov-on-Don entered the Mediterranean Sea, passing Gibraltar. The boat is constantly monitored by NATO forces and assets.
The Russian submarine is on the surface, accompanied by the rescue tug "Professor Nikolai Muru". In the area of ​​the North Sea and the English Channel, the submarine was under constant surveillance by the British patrol ship HMS Mersey, along the Portuguese coast to the strait, the US Navy P-8A Poseidon anti-submarine patrol aircraft followed the Russian submarine.
The military department does not say where Rostov-on-Don is going, however, the most likely option is to return the submarine to combat duty to the Syrian coast after the scheduled repairs carried out in Kronstadt, to which the diesel-electric submarine was sent last summer. The submarine is part of the permanent group of the Russian Navy in the Mediterranean Sea.
The Rostov-on-Don diesel-electric submarine is the second after the Novorossiysk lead diesel-electric submarine in a series of six Varshavyanka built for the Black Sea Fleet at the Admiralty Shipyards in St. Petersburg. Laid down on November 21, 2011, launched on June 26, 2014, factory sea trials began on October 21, 2014. She entered the fleet on December 27, 2014.
Main characteristics: Surface displacement 2350 tons, underwater 3950 tons. Length 73,8 meters, width 9,9 meters, draft 6,2 meters. Surface speed 17 knots, underwater 20 knots. Working immersion depth of 240 meters, the limit of 300 meters. Autonomy of swimming for 45 days. The crew of 52 people.
Engines: 2 diesel generators of 1000 kW each, supplying: main electric motor 5500 hp, economic electric motor with a power of 190 hp, two standby electric motors of 102 hp each Mover - one seven-blade low-speed propeller.
Armed with 533-mm torpedoes and cruise missiles "Caliber".