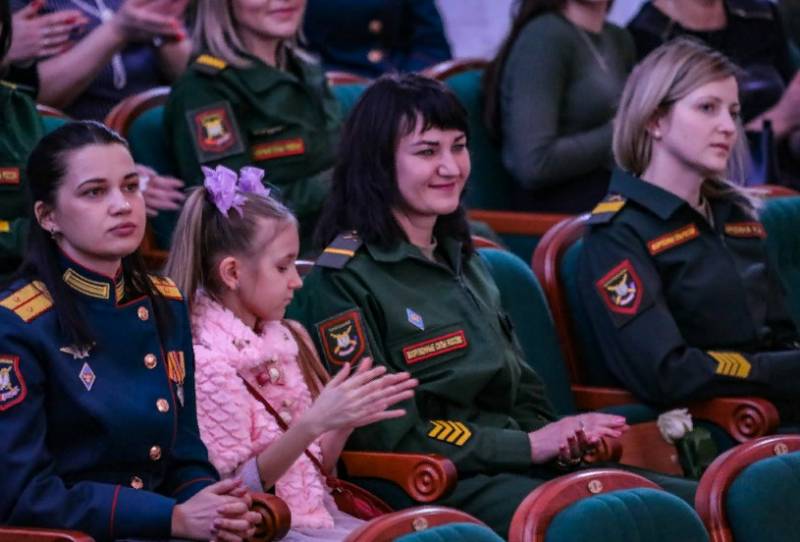 This spring day on March 8 is a wonderful occasion for every man to express his love, respect and admiration for the beautiful half of humanity, expressing the warmest and most tender words to women. It is they - our wives, mothers, friends, sisters - who create comfort, fill the house with joy and beauty.
Today, not a single field of activity can do without women. And even in such a harsh organization as the Armed Forces of the Russian Federation, the beautiful half of humanity is actively represented, often in no way inferior to men. In our country, about 40 thousand female military personnel are doing military service, and about every tenth has an officer rank.
Recently, more and more girls are striving to enter military schools and academies. For example, in 2019, the competition among applicants to military universities amounted to about 30 people per place. Many young beauties study in pre-university educational institutions from the Ministry of Defense. These are the Pupils' Boarding House in Moscow, which also opened a St. Petersburg branch last year, and the Presidential Cadet School in Kyzyl.
The fair sex serves in the army conscientiously and with dignity. Last year, female military personnel of the RF Armed Forces were awarded more than 300 state awards, of which 31 were combat awards.
Some of them serve in Syria, Nagorno-Karabakh and other hot spots. It is also worth mentioning the female servicemen of the DPR and LPR armies, who are directly involved in hostilities, setting an example for men.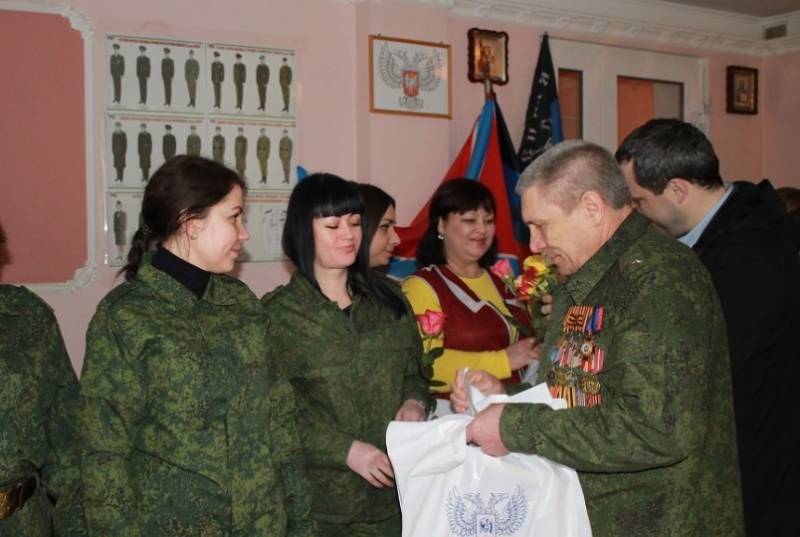 On the eve of the 8 March holiday, Russian Defense Minister Sergei Shoigu congratulated women serving in the Armed Forces of the Russian Federation, addressing them with the warmest and most sincere words.
The editorial board of Voennoe Obozreniye joins in the congratulations of the fair sex and thanks the female military personnel for their participation in protecting the peace of our citizens and ensuring the security of the country. Also, a low bow from us to Russian women who have passed the war and all its hardships with dignity. Separate congratulations to our lovely readers who are interested in the materials published here and write their comments to them.
Happy holiday, our dear women!