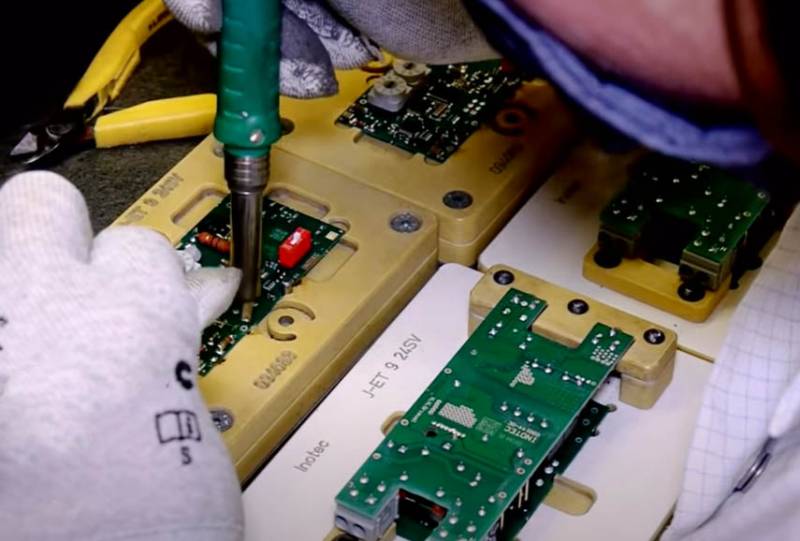 The US administration has blocked the supply of "dual-use" microchips to China. Representatives of the Joe Biden administration believe that China is using computer chips "against American interests, including for military purposes." The foreign press called this decision "the war of microcircuits".
Against this background, the Asia Times published an article by columnist David Goldman, which says that such a decision by Washington would be able to slow down the growth of the Chinese economy, as well as deal a painful blow to the implementation of the program for the creation and distribution of 5G networks.
From Goldman's article:
China's leaders are betting on the country's economic future with productivity gains driven by 5G mobile broadband and its derivatives. And Washington's ban on the export of high-performance computer chips threatens to slow the planned development of 5G networks in China and cause $ 200 billion in damage.
It is noted that at the moment, experts disagree about how quickly China can replace American microcircuits based on the use of modern types of semiconductors that differ in a spectrum of special properties. At the same time, as an example of the fact that China has already begun to face difficulties, the suspension of the work of the plant for the production of microcircuits in Wuhan is cited "due to technological problems." The cost of this project in China is estimated at $ 18,5 billion.
The foreign press believes that the United States has declared a "war on microcircuits" on China in response to Beijing's attempts to block the supply of rare earth metals to the United States. The threat of depriving the United States of rare earth metals will lead to the collapse of the aircraft industry - for example, to problems with the production of F-35 fighters. Each of these fighters uses, according to various estimates, from 250 to 350 kg of rare earth metals.