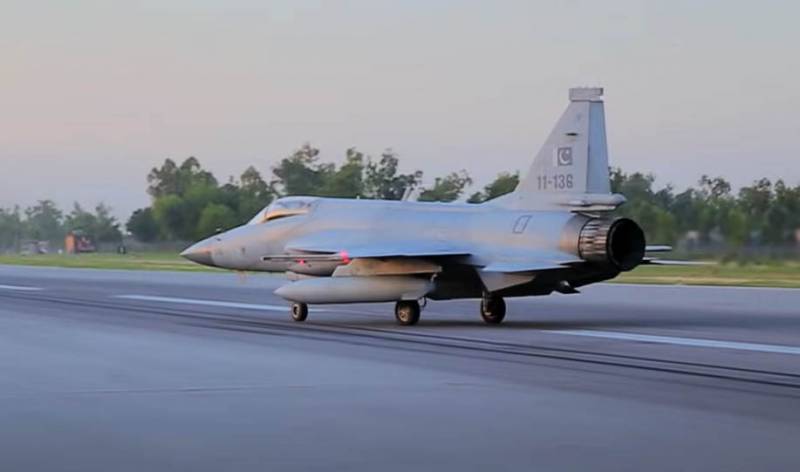 The Indian press continues to discuss the events of two years ago, when first the Indian Air Force struck a militant camp in Balakot (on the territory of Pakistan), and then the Pakistani Air Force planes carried out an operation in Indian airspace. Moreover, the more time has passed since those events, the more victorious the publications of Indian authors look.
This time it was announced that the aircraft of the Sino-Pakistani development of the JF-17 during the air battle "showed their unreliability."
It is noteworthy that Indian authors in this regard were inspired by the publication of the publication Pentapostagma, which works in the Greek segment of the Internet.
From the material of the foreign press:
On February 27, 2019, during the operation, the JF-17 fighter of the Pakistani Air Force performed very poorly against the Mirage-2000 and Su-30MKI of the Indian Air Force. The Link-17 data link turned out to be extremely unreliable. The fighter does not have effective airborne radar. It is also characterized by low carrying capacity and low accuracy of use.
weapons
.
It is alleged that none of the missiles used by the JF-17 fighters reached their target.
From the article:
The JF-17 radar exhibits erratic performance, resulting in limited options for the pilot.
It was noted that "in addition to some Chinese missiles, the Pakistani Air Force fighter-bomber carries the usual MiG-21 combat load."
Following the "unsuccessful operation," Pakistan allegedly decided to consider purchasing its J-10 aircraft from China.