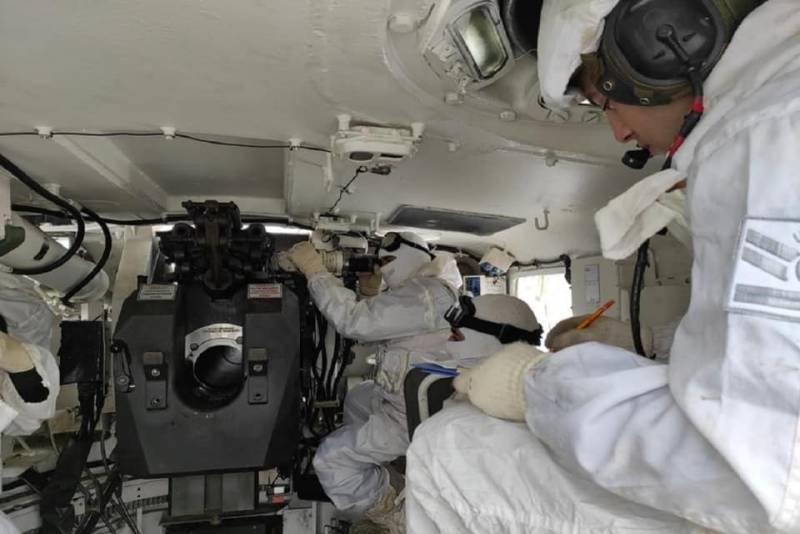 Middle Eastern media publish materials that say that the Turkish Armed Forces launched an artillery strike on the territory adjacent to the observation post of the Russian Armed Forces in northern Syria. It is stated that the artillery was used against detachments of the Kurdish militia in the area of ​​the settlement of Ash-Shahba and as a "signal for the Russians." Some sources even write that the blow was inflicted directly on the "Russian military facility".
It is alleged that "this was a response to the bombing of the positions of the pro-Turkish armed groups in Idlib, as well as in the north of the country - in the Al-Bab region and to the east." Earlier it was reported that when striking militants in the Syrian province of Idlib and near El-Bab, "Russian military
aviation
».
One of the reports from Syrian sources:
On the eve, Russian aviation also struck the territory where the sale of illegally extracted oil and products of its processing was carried out. These are areas controlled by Turkish troops and pro-Turkish formations southeast of Jerablus in the Aleppo (Aleppo) province. The air strike destroyed several diesel and oil tankers. At the same time, a missile strike was launched from the positions of the Assad forces on the territory on which the Turks carried out their operation "Shield of the Euphrates".
For reference: Ankara is actually turning the territory on which this operation was carried out from Syrian into Turkish. The Turkish infrastructure is being actively built there, the concentration of the Turkish military has been increased.
The Russian military department has not yet commented on the information about air strikes on the indicated areas and oil tankers, as well as about the shelling of the Ash-Shahba area by Turkish troops.