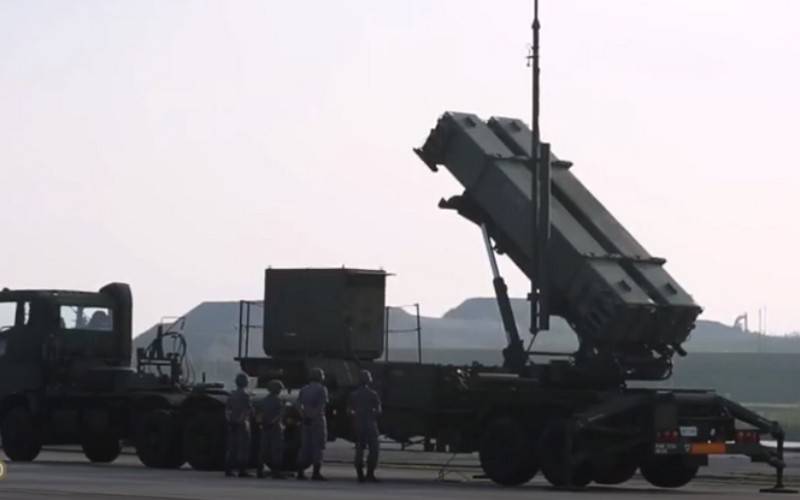 The American Patriot anti-missile system will receive an Israeli anti-aircraft missile. According to Breaking Defense, demonstration tests of the new interceptor should take place before the end of 2021.
The American company Raytheon and the Israeli Rafael have worked together to adapt the SkyCeptor missile-interceptor of the Sling of David air defense system for launching with the Patriot air defense system. The companies plan to conduct demonstration tests of the new interceptor by the end of this year, according to the head of the Rafael anti-aircraft and missile defense unit, Pini Yungman.
The purpose of such a modernization of the American Patriot air defense system is called the expansion of the range of targets that the complex previously could not intercept "for economic reasons." It is assumed that the Israeli missile, adapted to the American complex, will make the defeat of air targets three times cheaper than its own Patriot missile, which will further lead to the "versatility" of the air defense system.
The Patriot air defense system is capable of detecting targets at a range of up to 180 kilometers, conducting simultaneous tracking of up to 125 targets and providing simultaneous shelling of up to six. The height of the lesion is from 60 meters to 24 km.
In 2019, the Patriot air defense system showed itself not from the best side, failing to detect and repel the drone attack on the oil enterprises of Saudi Arabia. In the Russian Ministry of Defense, this "incident" was explained by the fact that the real capabilities of the American air defense system did not correspond to the declared characteristics and the low effectiveness of the fight against small-sized air targets and cruise missiles.