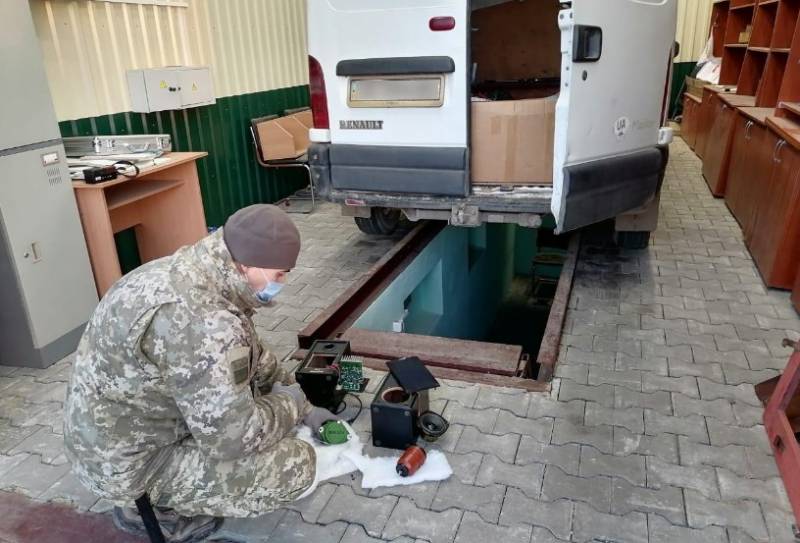 The Security Service of Ukraine (SBU), together with the border guards of the Kherson region, stopped the smuggling of ship equipment for navigation and communication systems from Ukraine to Crimea. The violators were the citizens of Nezalezhnaya.
This was reported by the press center of the State Border Service of Ukraine.
The smugglers detained by law enforcement officers tried to enter Crimea in a Renault minibus through the Kalanchak checkpoint in the Kherson region. During the customs control, which the State Border Service carried out together with the SBU officers, unknown objects hidden in them were found inside the acoustic speakers. It turned out that this is a dual-purpose equipment used in ship communication and navigation systems.
During the searches, which the SBU officers conducted at the homes of the "intruders" in the Nikolaev and Kherson regions, they found other items used on ships and vessels. Now the finds are allegedly being investigated by experts. The SBU is working on the version that the objects found were stolen from the shipbuilding enterprises of the Nikolaev region, and is finding out their origin.
At the same time, it seems that the SBU themselves are not aware of the incident with the statements. Indeed, in Kiev they constantly insist that Crimea is Ukraine. But if so, then what kind of smuggling are we talking about? It turns out that the SBU indirectly recognizes Crimea as Russian ...
Earlier, the Ukrainian portal Defense Express reported that last year the SBU counterintelligence stopped an attempt to steal documents for the Neptune anti-ship systems. In total, according to the results of the past year, the Ukrainian Security Service intended to transfer to the Ministry of Defense the military property seized from the smugglers in the amount of 1 billion hryvnia (2,65 billion rubles).