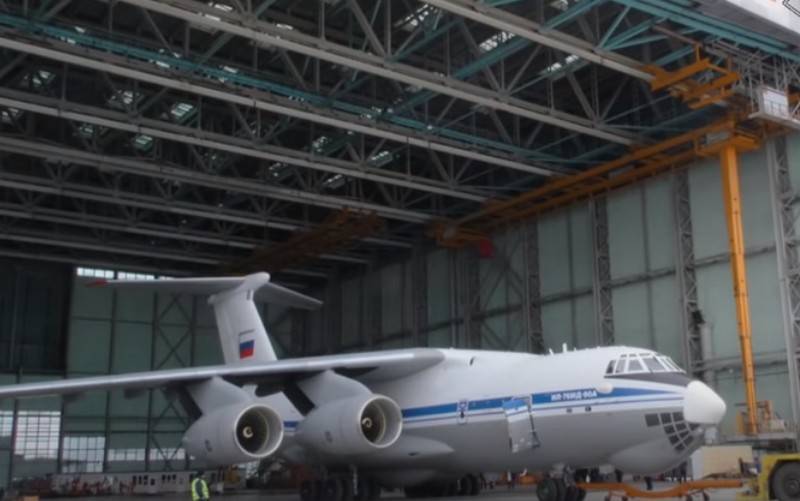 The Ministry of Defense plans to expand the Military Transport
aviation
due to the formation of new aviation regiments, this issue is under consideration. Reported by
"News"
with reference to the military department.
The Ministry of Defense is considering the issue of forming additional air regiments, and as a result, the third division of the Military Transport Aviation, however, as the newspaper notes, the final decision has not yet been made.
It is planned that in ten years the Russian Aerospace Forces will receive about a hundred new and modernized Il-76 military transport aircraft, and it is through them that new units will be formed. According to the plans of the military, each new regiment should consist of three squadrons of 9 aircraft each. The new, third air division, will include at least three air regiments.
As noted in the Ministry of Defense, recently a rather large burden has been laid on the military transport aviation. BTA aircraft took part not only in military exercises, but also participated in humanitarian and combat operations, peacekeeping activities.
At the end of last year, for the first time in many years, a new regiment was formed as part of the BTA. It will be based at the Ivanovo-Severny airfield and interact with the 98th Guards Airborne Division. New and modernized Il-76 aircraft are being supplied to equip the regiment.
Currently in service with the Military Transport Aviation there are about 250 aircraft and helicopters, most of which were produced in the days of the USSR. In 2019, the Ministry of Defense reported that, thanks to the modernization and repairs, the serviceability of the BTA fleet was brought to 90%.