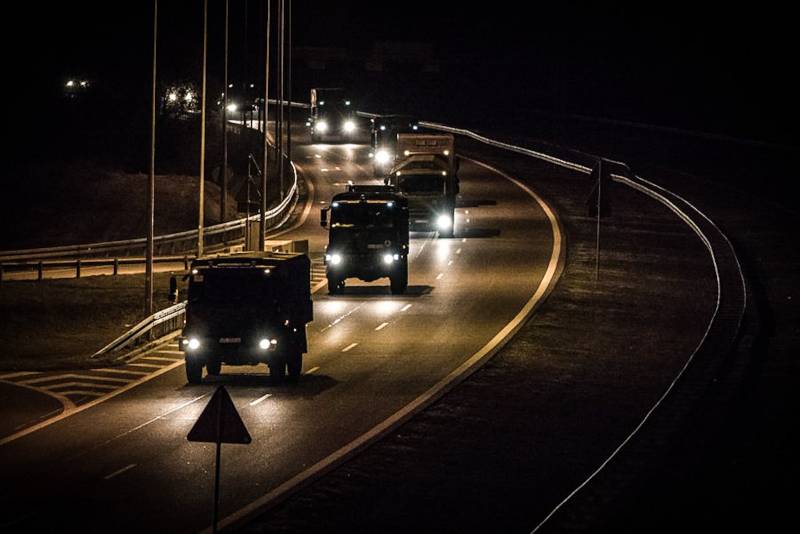 The North Atlantic military bloc is studying the influence of the PRC on the possibility of a quick transfer of troops in Europe if China starts aggressive actions against NATO. Therefore, alliance officials are closely monitoring Chinese investments in European transport infrastructure.
Sebastian Sprenger writes about this in an article published by Defense News.
Alliance officials said the issue affects two areas of efforts under NATO's 2030 reforms, which are expected to be the main theme of the upcoming summit tentatively scheduled for June.
Above all, NATO members are taking steps to prepare their countries for major shocks, including future pandemics. In addition, they are trying to find a common language with China, whose state strategy of global advancement has baffled the leaders of the alliance, who are used to viewing threats through a military lens. They are worried that NATO may lose guaranteed access to European logistics hubs - airports, ports, railway terminals, which are already under Chinese control. Over the past decade, China has invested in this industry in Europe at least 70 billion euros.
Now the North Atlantic Alliance is trying to understand how serious the consequences of the presence of China-owned transport infrastructure in Europe, which Beijing could hypothetically begin to use against NATO, can be. One of the options under consideration is the complete blocking of seaports and airports, which will lead NATO's transport logistics in Europe to a complete collapse.