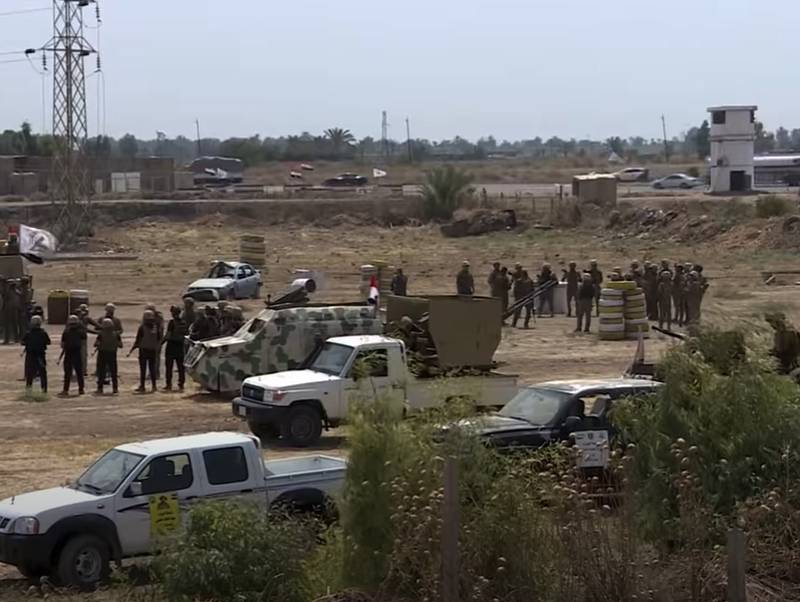 In the military-thematic section of the major Chinese media Sohu, an article has appeared that examines attacks on American bases in Iraq, as well as on pro-American forces in Syria. It is noted that the actual impetus for the start of missile strikes on US military installations in Iraq was the elimination of Iranian General Qasem Soleimani.
Recall that this elimination took place in January 2020, and the order was given personally by the 45th President of the United States, Donald Trump. Since then, twice (in 2020), US military bases in Iraq have come under rocket fire.
A few days ago, American planes launched a missile attack on Syrian territory - targets that they claimed belonged to pro-Iranian militias responsible for attacks on US bases. In response, a missile strike was expected at the American base of Ain al-Assad in Iraq. And this is not the first rocket attack on the Ain al-Assad base, which is considered one of the safest and most guarded facilities in Iraq.
Sohu writes that "by rocketing a military base in Iraq, Biden was shown that he was not the master in the Middle East." Whenever the US president issues orders to launch strikes, the US military expects an increase in the threat, as shown by the attack on the US army base in Iraq, according to the author in the Chinese media.
They also expressed bewilderment as to why, with the obvious threat after the US Air Force strike on Syria, the territories adjacent to the Ain al-Assad base in Iraq were not actually guarded. After all, as it was stated, the rocket fire was fired from a distance of no more than 8 km from the base. It turns out that the rocket launcher was brought up without difficulty. The elementary anti-missile defense systems were not used either, because 13 missiles fell on the base.
In addition, it was noted that Biden could eventually take advantage of the situation in order to reverse the decision of his predecessor and leave a military contingent in Iraq and Syria, and, possibly, increase its number.