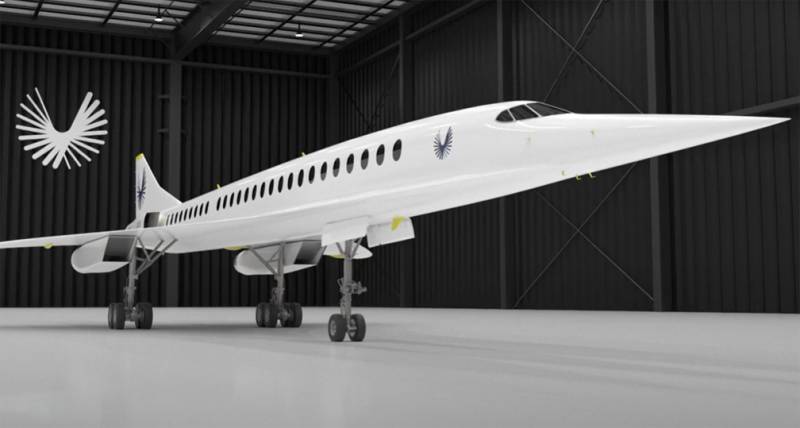 In the United States, a supersonic civilian airliner is being developed. Recall that some time ago the President of Russia also announced the need to create an aircraft of this type. According to Vladimir Putin, for such a huge country as Russia, it is necessary to create a passenger aircraft that could cover long distances in significantly less time than the existing aircraft spend on flight. At the same time, statements appeared about the possible use of military developments.
aviation
, as well as taking into account the experience of developing the Tu-144. This supersonic airliner began operating in the USSR in 1975. The Tu-144 made its last flight 22 years ago.
In the United States, a supersonic airliner is being developed under the Boom Supersonic Overture project. It is known that the main investor in this project is AEV (American Express Ventures), a financial company with assets of about $ 200 billion. Development is underway in Denver, where production of these aircraft for commercial flights is planned.
The developers note that the investment has helped them "realize dozens of startups in several directions and will now enable the Overture supersonic airliner project to be realized.
From a statement by a company representative about the timing of the start of operation of the aircraft:
We expect passenger traffic to begin by 2029.
It is known that the American supersonic aircraft will carry up to 88 passengers. Earlier it was reported that he will be able to take on board no more than 44 people. After a financial analysis, they came to the conclusion that in this case, air tickets may be overpriced. To date, the estimate of the average price of a ticket for a flight from Washington to Paris in the event of the implementation of the project corresponds to approximately 2,7 thousand US dollars. Moreover, the time of such a flight will not exceed 4 hours. An ordinary airliner spends an average of 7 hours on such a flight.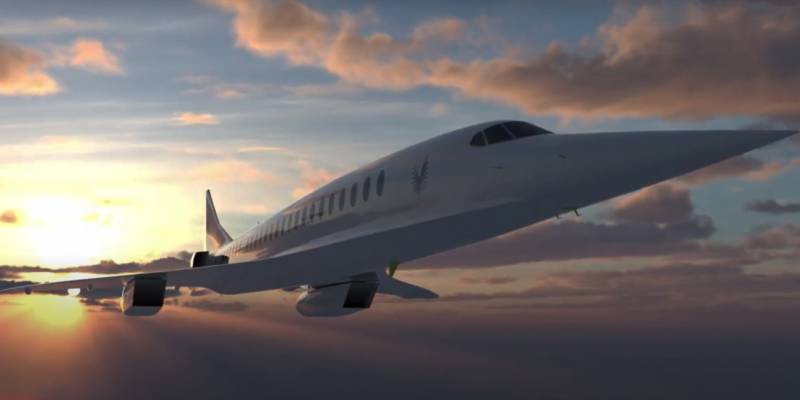 It is expected that for the first time the Overture aircraft, which is actually a competitor to the Russian project, will take to the skies for a test flight in 2025. This is a prototype.
At the same time, the company already has preliminary orders for the delivery of a supersonic airliner. In particular, the order came from the Japanese airline Japan Airlines.