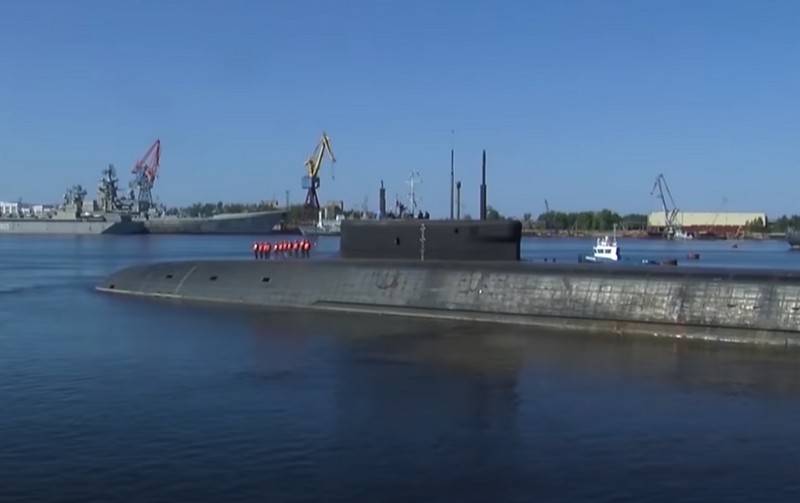 The laying of the new Project 955A nuclear-powered missile submarine missile cruisers Dmitry Donskoy and Prince Potemkin (code Borei-A) will take place at Sevmash in May 2021. It is reported by
TASS
with reference to a source in the military-industrial complex.
According to the source, the contract for two missile submarines was signed in 2020, the laying will take place in May 2021, and the transfer to
fleet
scheduled for 2027-2028. Each submarine will carry 16 Bulava ICBMs.
New strategists Dmitry Donskoy and Prince Potemkin will be laid down at Sevmash by Victory Day on May 9, 2021
- said the source.
The project 941 Akula submarine missile cruiser Dmitry Donskoy will be withdrawn from the Navy within five years.
At present, Sevmash is building four submarines of the Borey-A project - Prince Oleg (officially laid down on July 27, 2014), Generalissimo Suvorov (laid down on December 26, 2014), Emperor Alexander III (laid down December 18, 2015) and "Prince Pozharsky" (founded on December 23, 2016). "Prince Oleg" has already been taken out of the boathouse and is undergoing tests.
As part of the Russian Navy, three Project 955 (Borey) APRKSNs of the 4th generation are in service - the strategic missile cruisers Yuri Dolgoruky, Alexander Nevsky and Vladimir Monomakh, as well as one submarine missile carrier of the modernized project Borey-A - " Prince Vladimir ".