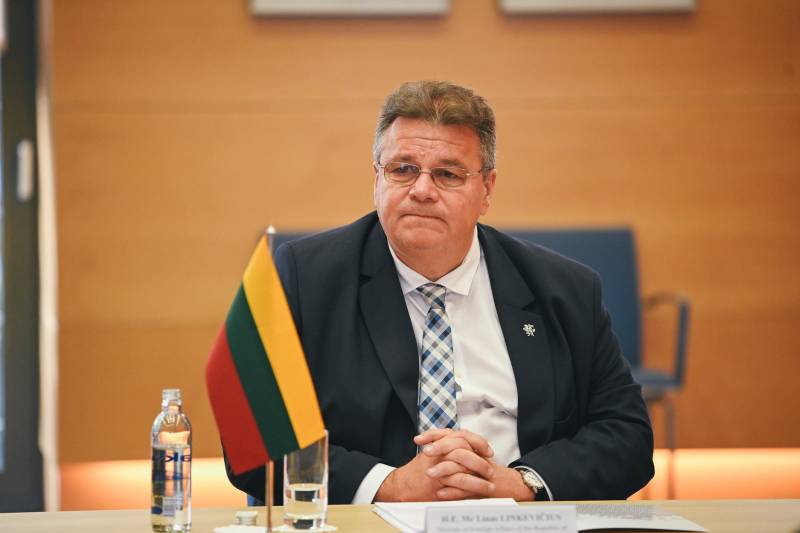 Lithuania is under the threat of sanctions from China. The reason is connected with the fact that the official Vilnius announced its readiness "to establish economic and diplomatic ties with the Republic of China (Taiwan)."
In particular, the Lithuanian authorities announced preparations for the opening of their trade office this year. This statement was made by officials of the Lithuanian Ministry of Economy and Innovation.
From the report:
Our trade office will be a step towards supporting economic diplomacy in Southeast Asia.
The information of such a plan was commented on in Beijing. A spokesman for the PRC Foreign Ministry said that Beijing is categorically opposed to policies related to attempts to divide the Chinese people.
From the statement of the PRC Foreign Ministry:
We are against the creation by a foreign state of any official institutions in Taiwan, as this is aimed at dividing the Chinese people. The Chinese people are one. We call on the Lithuanian authorities to abide by the principle of one China.
Vilnius responded to this with a statement by the official representative of its Foreign Ministry. The placement of the sales office in Taiwan is "a purely economic initiative," the statement said. It is noted that Lithuania will "remain a reliable partner of China."
But Beijing is not satisfied with such formulations. They made it clear that in the event of opening a Lithuanian representative office in Taiwan, Vilnius can expect economic and political consequences, including in the form of sanctions. The Chinese authorities, having actually threatened Vilnius, reminded Lithuania that it itself constantly calls for "adhering to the norms of international law." According to Beijing, Taiwan, taking into account all international norms, is part of the PRC.