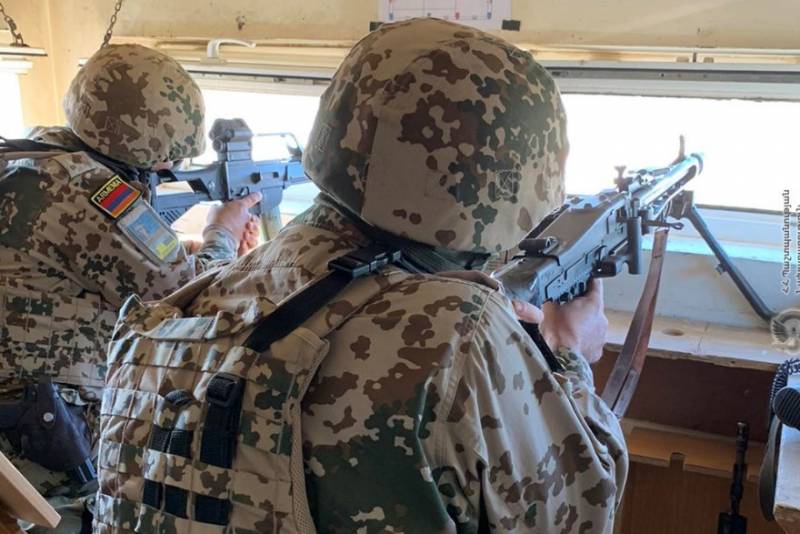 Robert Kocharian, ex-president of Armenia, believes that the continuation of the war with Azerbaijan over Nagorno-Karabakh is real. According to the former leader of the country, this will happen, since the results of the last military clash between Yerevan and Baku were unfair and humiliating for the Armenians.
It is reported
news
agency
"Sputnik Armenia"
.
Kocharian believes that Yerevan was forced to accept the provisions voiced on November 10 in the Trilateral Agreement. He in no way blames the OSCE Minsk Group for this. Moreover, the ex-president considers this negotiating platform important and necessary for Armenia. But the reason for Yerevan's acceptance of the shameful conditions of peace was the failed policy of the country's top leadership.
World experience shows that a world that is too unfair cannot last long.
- Kocharyan thinks.
In his opinion, a new outbreak of an armed conflict between Yerevan and Baku over Nagorno-Karabakh is likely in the future. To illustrate, the Armenian ex-president cites the example of events in Europe in the first half of the last century in the interval between the two world wars. Then the unfair and humiliating conditions of peace for Germany after the 1st World War led over time to a new escalation of the global conflict.
In Kocharian's opinion, Baku is mistaken, believing that the Karabakh problem is finally resolved and a repetition of the armed conflict is not expected.
Meanwhile, the Armenian portal of legal and legal information Datalex reported that the first deputy head of the General Staff of Armenia, Lieutenant General Tigran Khachatryan, who was dismissed by the President of the country Armen Sargsyan, filed a lawsuit to declare this decision unlawful. The general was fired a week ago on the initiative of Prime Minister Nikol Pashinyan.