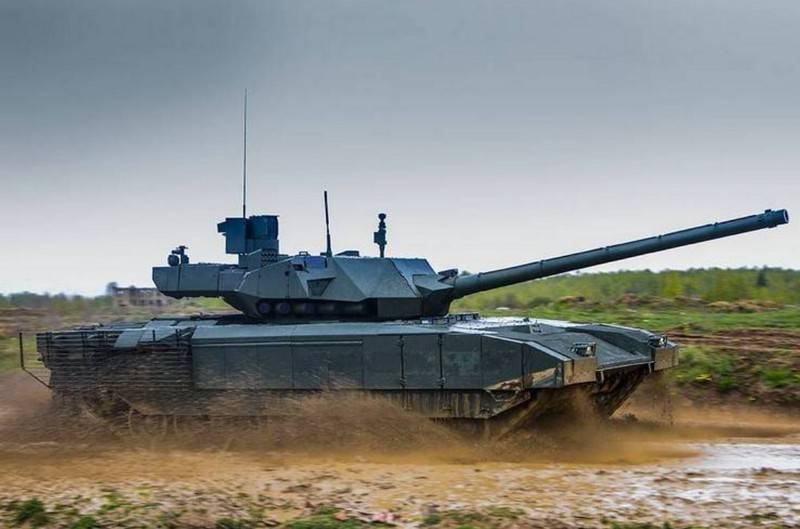 Military equipment on the Armata platform will begin to enter the troops next year, in 2022, and state tests are currently underway. This was announced by Defense Minister Sergei Shoigu during a conference call at the Ministry of Defense.
According to the head of the military department, in 2022 the armed forces will receive an experimental industrial batch
tanks
, infantry fighting vehicles and recovery vehicles on the Armata platform. All equipment is currently undergoing state testing.
In 2022, it is planned to supply the troops with an experimental-industrial batch of T-14 tanks, T-15 infantry fighting vehicles and T-16 armored repair and recovery vehicles.
- the minister said.
Earlier, the start of deliveries of T-14 "Armata" tanks in 2022 was announced by Andrey Terlikov, General Director - Chief Designer of the Ural Design Bureau of Transport Engineering (UKBTM, part of UVZ). According to him, next year there will be serial deliveries of equipment on the Armata platform, and in 2021 the troops will receive an initial batch of T-14 tanks.
Terlikov also announced the intention of UVZ to reduce the cost of the T-14 tank during its serial production, the real cost of the T-14 "Armata" will be determined in the third year of serial production.
Earlier, some media outlets, citing the Ministry of Defense, reported that the military department had signed a contract for the supply of two battalions of T-14 tanks and a battalion of BMP T-15, there is no exact information regarding the T-16 armored vehicle, at the beginning of 2020 it was said about four vehicles in the first batch ...