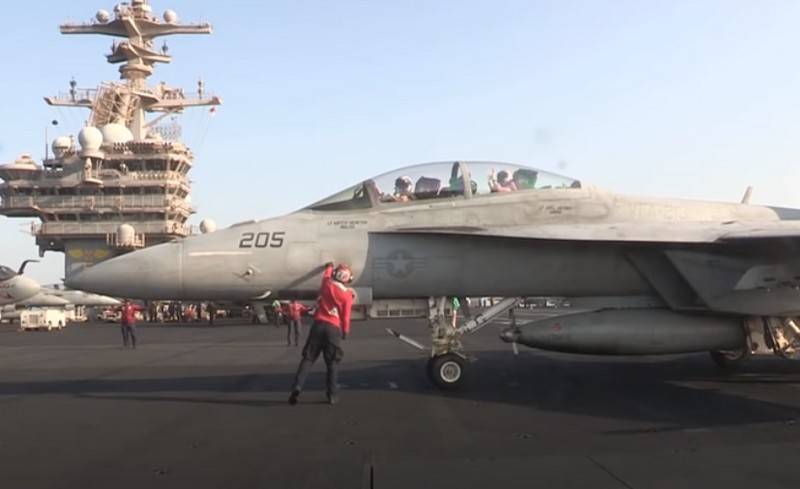 The US Navy intends to develop its own hypersonic anti-ship missile. According to Flightglobal, the US Navy has already launched a program.
A research program launched by the US Navy called "Screaming Arrow" is to identify technologies that can be used to create a hypersonic anti-ship missile. Currently, the Navy is looking for developers who will be engaged in the creation and testing of new ammunition.
The details of the program itself were not disclosed, but it is known that within its framework, the developers must create an air-launched hypersonic missile. It is especially emphasized that already existing technologies should be used in the development, which will significantly reduce the cost of development and production of missiles in the future.
The main carrier of the new ammunition should be the F / A-18E / F Super Hornet carrier-based fighters. The rocket being created must be compact and relatively light so that one Super Hornet can carry four hypersonic anti-ship missiles, and the landing mass of the fighter with suspended missiles allows landing on the deck of an aircraft carrier.
In command
fleet
stated that the development of a hypersonic anti-ship missile system would be a response to a similar
weapon
created by Russia and China. The US Navy fears that Russian and Chinese hypersonic missiles may become a threat to American aircraft carriers, and the presence of an F / A-18E / F Super Hornet with a hypersonic anti-ship missile in the air will significantly reduce such a threat.
In the future, the use of a new anti-ship missile system for ground targets is not ruled out.