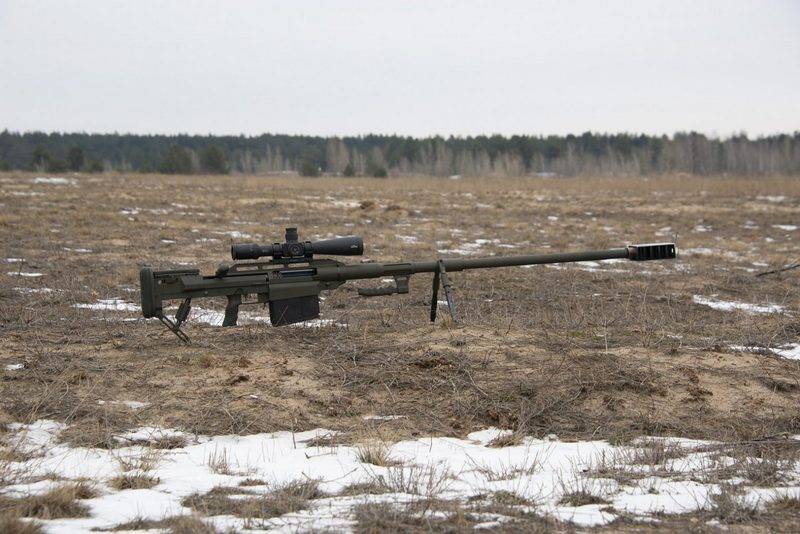 The new Alligator large-caliber anti-material sniper rifle has been adopted by the Ukrainian army. This was reported by the press service of the Ministry of Defense of Ukraine on Facebook.
Reportedly, the 14,5 mm rifle passed all the necessary tests at the end of last year and was adopted by the sniper units of the Armed Forces of Ukraine. It is emphasized that all parts of the rifle, including the barrel, are made in Ukraine.
The Ukrainian military department said that the main task of the large-caliber Alligator is to destroy enemy fortifications and lightly armored vehicles.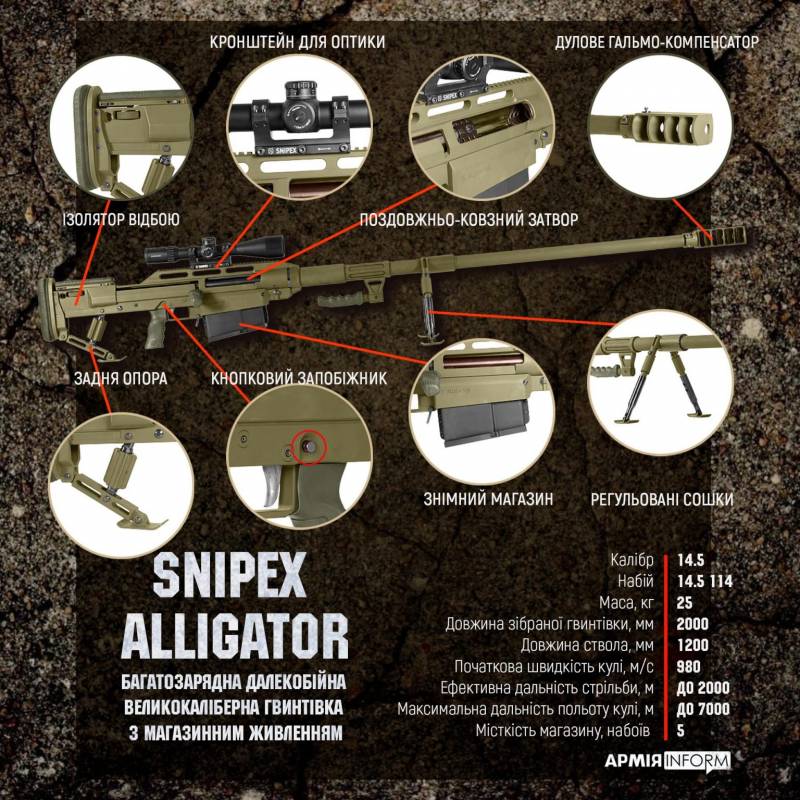 14,5x114 is a super-powerful caliber, the initial bullet speed is 980 m / s, the effective firing range is up to 2000 m, and the maximum bullet flight range is up to 7000 m.By the way, at a distance of 1,5 km the bullet penetrates a 10-mm armor plate
- said an employee of the Central Research Institute of Military Equipment of the Armed Forces of Ukraine, Lieutenant Colonel Boris Melnik.
The Alligator is a classic bolt action bolt action rifle. The removable magazine is designed for five rounds of 14,5X114 mm. total length
weapons
- 2000 mm, barrel length - 1200 mm. The barrel has 8 grooves with a pitch of 419 mm. The total mass of the rifle without a magazine with cartridges is 22,5 kg.
The receiver is made of steel, the guide surfaces of the bolt in the receiver, the chamber and the bore of the rifle are chrome-plated
- added Miller.
The Alligator is said to meet all modern requirements for sniper rifles.