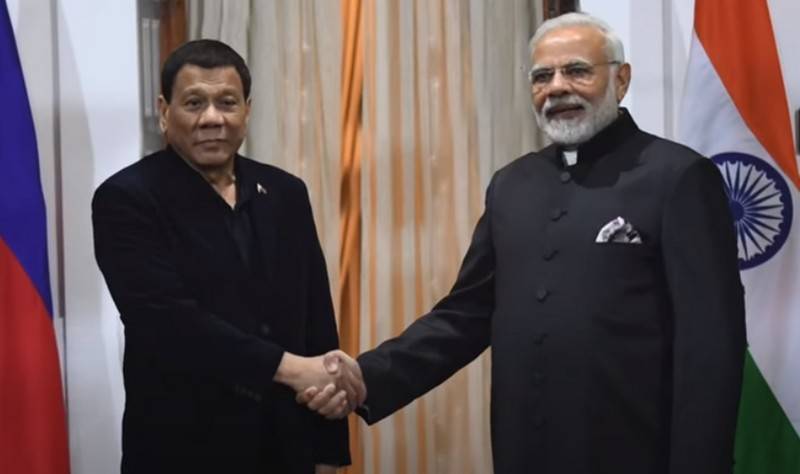 The Russian-Indian BrahMos rocket is exported. According to the Janes portal, the Philippines became the first foreign buyer of the rocket.
According to the publication, the Philippines is purchasing the BrahMos anti-ship missile as part of the confrontation with China over the disputed islands. On March 2, 2021, the governments of India and the Philippines signed an agreement to supply BrahMos missiles for the benefit of the Philippine Armed Forces. At the moment, the details of the deal have not been disclosed, there is no information about the delivery time or the number of ordered missiles. Earlier it was reported that the anti-ship missiles will go into service with the coastal forces of the Philippine army.
The fact that the Philippines became the first buyer of the BrahMos anti-ship missiles is not surprising, the talk about the likely purchase of these missiles by Manila was conducted back in 2019. At the same time, information appeared in Indian government circles that Russia did not object to the supply of missiles to foreign buyers.
In the same 2019, the Minister of Defense of the Philippines announced his intention to purchase two batteries of anti-ship missiles for the country's Navy in 2020 as part of an intergovernmental agreement with New Delhi. However, the deal was postponed for reasons unknown to us and took place only now.
For India itself, the sale of its own production of anti-ship missiles to the Philippines will bring not only financial benefits, but also strengthen its position in the confrontation with China.